THE BLOOD OF JESUS CLEANSES YOU FROM ALL SIN AND GUILT (1 JOHN 1:7). JESUS IS THE DELIVERER!!

DEMONBUSTER.COM
DELIVERANCE MANUAL

OUR MAIN PAGE IS AT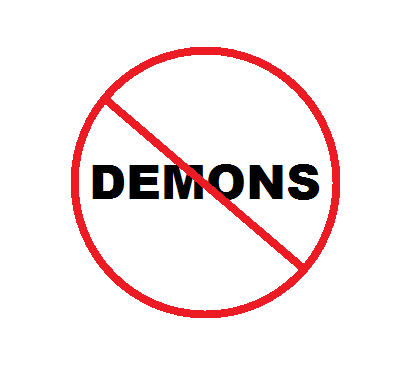 NO DEMONS ALLOWED

ALTERS - JUST A NEW NAME FOR MULTIPLE PERSONALITY DISORDER (MPD) OR SCHIZOPHRENIA

ALTERS is a name going around some ministries who do not like to use the term DEMONS. They claim that the above mentioned problems are NOT demons living inside these people, but are ALTERS - alternate personalities. Strange that how they talk about these alters is exactly how demons work and operate through human beings.
If you are involved in this false teaching, call it what it is - demons. If you have been told you have alters, stop going to that particular ministry. There are plenty of other Deliverance ministries that would be willing to cast out your demons, in the name of Jesus. Remember that Jesus said that YOU are a Deliverance minister as long as you are a Believer, so make sure you are doing self Deliverance.
On May 28, 2001, THE DISCOVERY CHANNEL had an hour long program on MPD. The medical profession is using the term ALTER. They even said the human is THE HOST. That's exactly what a human body is to a demon - THE HOST. Jesus said the demons call the human body their HOUSE.
ALTERS ARE DEMONS!

JESUS IS THE DELIVERER
DON'T STOP HERE! SEE OUR INDEX FOR MORE ARTICLES.
THERE IS NO HATE, MALICE, RACISM, ETC. ON THIS SITE. THESE ARE SINS IN THE EYES OF GOD, AND ARE ALSO DEMONS. THE BIBLE MAKES IT CLEAR THAT SIN CANNOT GET INTO HEAVEN.