THE BLOOD OF JESUS CLEANSES YOU FROM ALL SIN AND GUILT (1 JOHN 1:7).
JESUS IS THE DELIVERER!!

DEMONBUSTER.COM
DELIVERANCE MANUAL

OUR MAIN PAGE IS AT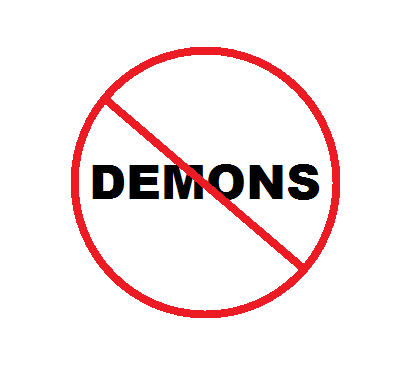 NO DEMONS ALLOWED

DOWNLOAD THIS WEBSITE

The files are in ZIP format, so you will have to UNZIP.
The AUDIO files are not included.
Find the INDEX.HTML file after you unzip the download. It will navigate you through the entire site, just like being online.
It will operate on your web browser or your word processing program, without going online to the Internet.
You can copy it to a CD or keep it on your hard drive or both.

This is our entire website and all Moody Manuals, except for the AUDIO files. You can download the audio files individually.
Click HERE to download.

JESUS IS THE DELIVERER
DON'T STOP HERE! SEE OUR INDEX FOR MORE ARTICLES.
THERE IS NO HATE, MALICE, RACISM, ETC. ON THIS SITE. THESE ARE SINS IN THE EYES OF GOD, AND ARE ALSO DEMONS. THE BIBLE MAKES IT CLEAR THAT SIN CANNOT GET INTO HEAVEN.