There is no hatred or racism found any place on demonbuster.com, but your demons will make you think there is.

THE BLOOD OF JESUS CLEANSES YOU FROM ALL SIN AND GUILT (1 JOHN 1:7). JESUS IS THE DELIVERER!!

DEMONBUSTER.COM
DELIVERANCE MANUAL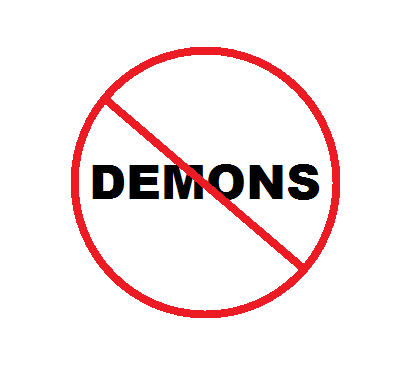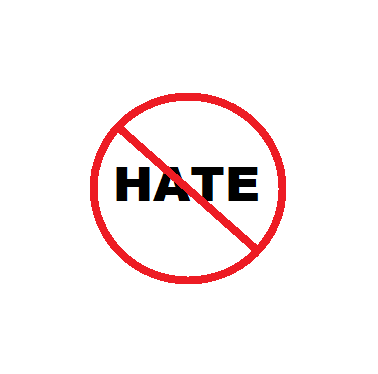 NO DEMONS ALLOWED

AMERICAN INDIAN BURIAL GROUNDS
AND BATTLEGROUNDS

JESUS IS THE DELIVERER

THERE IS NO HATE, MALICE, RACISM, ETC. ON THIS SITE.
THESE ARE SINS IN THE EYES OF GOD, AND ARE ALSO DEMONS.
THE BIBLE MAKES IT CLEAR THAT SIN CANNOT GET INTO HEAVEN.


Everyone has demons, no exceptions. All Christians are suppose to be casting out demons, in the name of Jesus. Our website tells you how to do Deliverance. There is no hate or racism anywhere on our site. Hate and racism are sins, and are also demons that need to be cast out.
Do you remember watching any western movies that have an Indian Burial Ground scene? When the people on horse saw it, they almost always would go around it instead of through it because of what they heard from someone. Even today you hear of construction being stopped when they discover any burial grounds. Some people visiting battlegrounds say they can just feel something while there. All graves should be respected. The below information is concerning demons that hang around gravesites, no matter who is burried or where the site is located.
I believe there is much truth in the ungodly supernatural power that goes on in these Indian Burial Grounds or Battlegrounds, even after they have been built over with houses or other construction.
The Power of God is much stronger than that of the devil, but no one has all the answers as to why we cannot get relief, at times. Just think how bad it would be if you did not do DELIVERANCE and Spiritual Warfare.
The purpose of this article is not to scare you or to give credit to the devil, but is to let you know about this kind of demonic activity. Remember that the American Indians were here long before the rest of the world. There is no telling what went on in your property way back when. Cursing the land is quite common, so make sure you break and return all curses placed on your property, in the name of Jesus.

Here is an email received from a person living in a home on an Indian Burial Ground.
I am a young, married mother of two who became ill with strange symptoms six years ago when I came to live in my new husband's home. I had been a happy, healthy school teacher and within a short time of visiting here while my husband and I were dating, I started to experience terrible symptoms that the doctors could not identify. I had horrible panic attacks, and just "strange" feelings I could not describe. I went to 50+ doctors and no real relief. I was diagnosed with epstein-barr, cyto megalo virus, chronic fatigue syndrome, candidiasis, parasites, fibromyalgia, heavy metal poisoning, and more. The doctor's had me on lots of medicine and I went through 9 months of pure hell trying to get off of those. I soon went to all natural methods of helping my body, using herbs and vitamins to help relieve symptoms.

At times I would get better, and then I would be back down in the pit again. Right after I first moved in, I was resting on the couch during an afternoon, and I heard footsteps in the kitchen coming toward the living room. I looked up and expected to see my husband come in from work (he works next to our home), but instead I saw nothing. I closed my eyes and I heard the footsteps shuffling again and this time "it" walked right in front of me and sat on the couch next to me. I could feel the couch move. It got up and did the same thing back and forth several times. I never opened my eyes to look. I just laid there frozen. I decided that I wasn't going to be scared, so I just passed it off and just accepted this "visitor" as a "ghost of some sort".

Another time the same thing happened...the footsteps and the couch. It has not happened again.

My older son experienced terrible night terrors when we first moved in and it lasted for a few years. He would wake up screaming in terror that "it was getting him" and I had to douse him in water to get him to come out of it. At that time I did not know the word very well, so it kept coming back. Praise God that since I cast it out of him, it has not returned.

My little son was brought home from the hospital and became lifeless and limp. We rushed him to the hospital where he spent 4 days being tested. No explanation from doctors as to what caused this.

Many, many times I have been awakened in the middle of the night being "choked" around my neck and /or smothered. I have felt the spirit of death try to take me out several times.

This house is over 100 years old. The women in this house have either died or been driven out through divorce. When I had a deliverance pastor and his wife here, they quickly discerned "Indian grounds, an altar, and war and death". We cast out everything we could and I felt a relief in my body. Days later, however, the same symptoms came back. I have had other deliverance ministers here and they have anointed and cast out till the cows came home. Same story, relief for awhile, but then terrible torment and sickness in me again.

Last year we had a terrible infiltration of mold, originating in our basement. We had it analyzed and it was determined to be deadly. So I moved out to stay with a friend while I was ill and the kids went to stay with grandparents. My husband remained here, his choice. We were told that we would have to have the house torn down. We opted to spend several thousands of dollars to do a thorough cleanup and to add a new air filtering system.

Several years before I moved in, there was a fire here. It only destroyed part of the house and my husband restored it. Since living here we have had 2 more close calls with fire. It is quite apparent to me that these spirits want this house to go! And the women in it.

One time I had a strange sense of being pushed down to the ground. It became stronger and stronger to where I could not stand up. I was bowed over in my chair gripping onto the table to keep from being thrown to the floor. I used the Word, but I knew I needed some help with this one so I called a deliverance pastor friend of mine. We warfared together and it left within the hour.

I am not afraid to live here, although I am getting completely fed up with this whole thing. I am considering a temporary move to see if the sickness subsides. My husband, who is not born again, will not move from here because this house has been in his family for 4 generations. So I am battling this minus my spouse...which is very hard to do.

I have cast out, anointed everything a dozen times, walked the ground of our farmland here and buried vials of oils, blessed the ground, and many other things. Several pastors who have ministered to me outside of the home, have discerned a curse of some kind. So I have bound generational curses, completely cleaned out all items of abomination, repented of sins, been through complete deliverance several times. Still no relief. In fact, recently it has been worse. I go through most days with an intense burning sensation, like a fever. Then sometimes terrible depression and mental torment like I am losing my mind, and a feeling of something "on me" that I can't shake off. My business, in my home office, has completely gone dry. No orders whatsoever. I have even advertised my business for months (very popular type of business) in newspapers and radio and have received no responses! Not one! I have felt a dark cloud over this business and over the whole house.

I spoke with a new friend a few weeks ago and I related some of these happenings to her. She was very knowledgeable because her son lives in an old farmhouse also...and after doing research, they discovered the house is on Indian burial grounds...and their 2 boys are both afflicted with Muscular Dystrophy. They have done everything they know to do, and no breakthroughs.

One day I felt led to call prayerline for prayer. The lady I spoke with told me that the very same things happened to her. She had a house in Oklahoma and lived there for 29 years. She was continually attacked with a paralyzing spirit. It would attack her and she could hardly utter any words. When she would speak the word "Jesus", it would leave. She said this would happen during the time of the full moon. The spirit would make its presence known in the form of a cold wind that would rush through one of their walls. She and her family were continuously ill. She had deliverance teams out and they anointed and cast out...but still no relief. One day a sprit-filled Christian woman came to visit and she discerned that the grounds were Indian grounds...and that a witchdoctor had been killed and his bones were buried under the home. Eventually, the woman rented out her home and sold it and she did tell the occupants beforehand about the spirits. They were not believers and moved in anyway. Immediately after they moved in, the woman became paralyzed from the neck down has not recovered to this day. She is not a Christian and would not choose to know the Lord, even when ministered to by the lady who owned the home.

What else to do? I am standing in faith that Jesus will deliver me! His word is true, no matter what my circumstances are. Sometimes deliverance is a process...but I stand firmly grounded in His word...no matter what...I daily ask Him to reveal anything that I have missed...and I plead many scriptures over us night and day... Jesus is the DELIVERER!!"

After posting the above article, I found out that the woman involved is not totally committed to DELIVERANCE and cutting ties with things that we know could cause attacks from the enemy. She also had an American Indian pattern on her couch. You can't have it both ways. A religious demon operates here. It must be cast OUT before any further relief is received.
We received the following update on October 2, 2001: Regarding your article on the Indian Burial Grounds: I was the one who wrote the testimony and wanted to update you so that you can revise my testimony. There is no longer an "indian print" on the sofa, and we had a deliverance team here last year, and the homstead was delivered. The Lord has been working mightily in our lives.


Anyone having experienced similar things or have been successful in dealing with these kind of demons, please email us.

JESUS IS THE DELIVERER
DON'T STOP HERE! SEE OUR INDEX FOR MORE ARTICLES.
THERE IS NO HATE, MALICE, RACISM, ETC. ON THIS SITE. THESE ARE SINS IN THE EYES OF GOD, AND ARE ALSO DEMONS. THE BIBLE MAKES IT CLEAR THAT SIN CANNOT GET INTO HEAVEN.