THE BLOOD OF JESUS CLEANSES YOU FROM ALL SIN AND GUILT (1 JOHN 1:7). JESUS IS THE DELIVERER!!

DEMONBUSTER.COM
DELIVERANCE MANUAL

OUR MAIN PAGE IS AT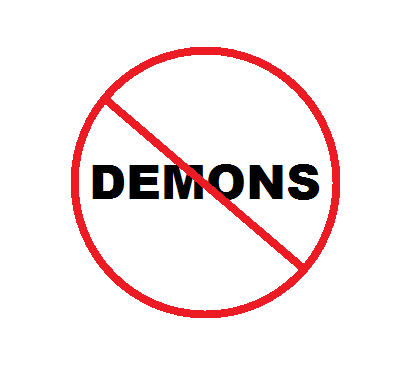 NO DEMONS ALLOWED

CULT ALERT AND MIND CONTROL

CULT ALERT! The San Diego mass suicide leader, Marshall Applewhite, of HEAVEN'S GATE, used Christian words like Jesus, God, Heaven, fishers or men, and others, and the "Heaven's Gate" web page used them also. UFO's are a very common belief among many "Christians", and one teaching is that the so called "rapture" will be UFO's taking them away. Another teaching among "New Agers" is that UFO's will take the "Christians" who willingly think it is, in fact, the "rapture". There will be no rapture (see our NO RAPTURE page).
After listening to the news for several days, and especially from former cult members, you can see why they would have had no problems with committing suicide. Once you get involved in a cult, the demons control your mind, which is why you would believe and do almost anything.
Here is a good test if you are in fact, a Christian. Ask, "WOULD JESUS SAY THIS?" "WOULD JESUS TELL ME TO DO THIS?" "WOULD JESUS TELL ME NOT TO DO THIS?" Thou shalt not murder is the commandment. Jesus would not tell you to commit suicide because then you are breaking the sixth commandment.
Many Christian Pastors and leaders use this same mind control (knowingly or unknowingly). Ask yourself this question, "Can I make major decisions in my life without FIRST asking my Pastor?" Would you be afraid to come to us for DELIVERANCE without FIRST asking your Pastor? Shortly before the Lord brought me into this DELIVERANCE ministry, my then Pastor told me the woman I was seeing was too young for me. (He then married a woman 20 years younger than himself.) The next woman was not Spiritual enough. The next woman he told me not to write to or call too often, then, not to marry her so soon. He told me not to purchase the land I was going to buy. I never knew this was mind control or charismatic witchcraft until AFTER I went through my FIRST DELIVERANCE session. We left that church shortly after MIND CONTROL was cast out.
Only DELIVERANCE can free you of this mind control, and it does work.

JESUS IS THE DELIVERER
DON'T STOP HERE! SEE OUR INDEX FOR MORE ARTICLES.
THERE IS NO HATE, MALICE, RACISM, ETC. ON THIS SITE. THESE ARE SINS IN THE EYES OF GOD, AND ARE ALSO DEMONS. THE BIBLE MAKES IT CLEAR THAT SIN CANNOT GET INTO HEAVEN.