THE BLOOD OF JESUS CLEANSES YOU FROM ALL SIN AND GUILT (1 JOHN 1:7). JESUS IS THE DELIVERER!!

DEMONBUSTER.COM
DELIVERANCE MANUAL

OUR MAIN PAGE IS AT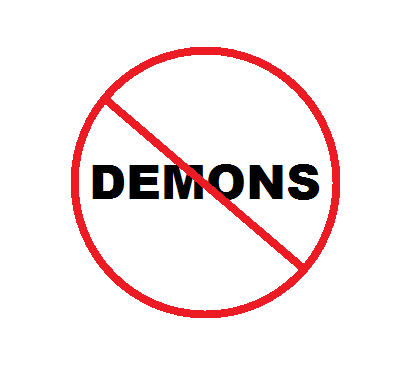 NO DEMONS ALLOWED

ARE YOU A DISCIPLE OF JESUS?

The word CHRISTIAN(S) is only in the Bible three times. The word DISCIPLE(S) is in the Bible 272 times. Many claim to be "Christian", but really are not "disciples".
JESUS made disciples by teaching and example. The disciples made disciples by teaching and example. The plan is that all Christians are to duplicate themselves, thereby duplicating JESUS, or making more disciples. Would JESUS pat you on the back for your duplication, or would He tell you to train them a little more? OR, would he say "they don't act like any of MY disciples"? No condemnation here, but encouragement to get some DELIVERANCE.
Remember this. Anyone you talk to about DELIVERANCE who is not going through DELIVERANCE themselves on a daily basis, THEIR demons will be talking to you, and will tell you things like "Christians can't have demons", or "that's not a demon, it's only your personality", etc.. We have heard it all. The devil is a liar.

JESUS IS THE DELIVERER
DON'T STOP HERE! SEE OUR INDEX FOR MORE ARTICLES.
THERE IS NO HATE, MALICE, RACISM, ETC. ON THIS SITE. THESE ARE SINS IN THE EYES OF GOD, AND ARE ALSO DEMONS. THE BIBLE MAKES IT CLEAR THAT SIN CANNOT GET INTO HEAVEN.