THE BLOOD OF JESUS CLEANSES YOU FROM ALL SIN AND GUILT (1 JOHN 1:7). JESUS IS THE DELIVERER!!

DEMONBUSTER.COM
DELIVERANCE MANUAL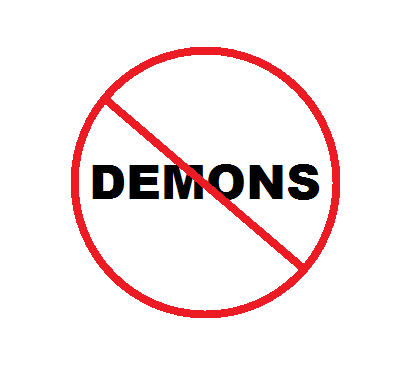 NO DEMONS ALLOWED

DIVINATION

This is an exciting moment in "the day of the Lord." We are a people that have been planned for, before the foundation of the world. At last, a many membered Body is arising out of the earth to do exploits in the Name of the Lord. No enemy will be able to stand before us. No powers can change God's plan. This is a day to be remembered in the annuals of creation. At last, Babylon, the great harlot is being exposed. The Beast, sent to destroy our seed, is being cast out. It is called "divination" or "python spirit". This divination is so strong that a person is held in its power and unable to know anything else. This is a day when the mind of man is being controlled by these powers with witchcraft tendencies in the Body. The power of divination is the strong force the enemy is using against the Body of Christ. The enemy works in the power of divination to control the mind of man to suggest selfish, greedy, soulish controls that keep the person in bondage to his flesh and satan. Isaiah 53:5-8 says JESUS was bruised for our sin, disease, and iniquities which is rebellion. There is a people in this last day who will understand and walk out JESUS' redemption plan before all the ages.

JESUS IS THE DELIVERER
DON'T STOP HERE! SEE OUR INDEX FOR MORE ARTICLES.
THERE IS NO HATE, MALICE, RACISM, ETC. ON THIS SITE. THESE ARE SINS IN THE EYES OF GOD, AND ARE ALSO DEMONS. THE BIBLE MAKES IT CLEAR THAT SIN CANNOT GET INTO HEAVEN.