-- This is NOT the website of Gene Moody. It is the website of DEMONBUSTER.COM.

THE BLOOD OF JESUS CLEANSES YOU FROM ALL SIN AND GUILT (1 JOHN 1:7).
JESUS IS THE DELIVERER!!

DEMONBUSTER.COM
GENE AND EARLINE MOODY
DELIVERANCE MANUAL

MAIN PAGE IS AT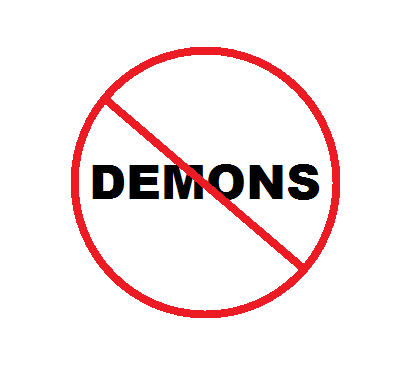 NO DEMONS ALLOWED

FAMILY CURSES

TABLE OF CONTENTS
1. OVERALL CURSES
1. BLOODLINE
2. OURSELVES OR ANCESTORS
3. CURSES ON CHILDREN
2. BIBLICAL CURSES
1. LIST OF SCRIPTURE
2. HOW ARE CURSES RECOGNIZED THAT COME FROM ANCESTORS?
3. EARLINE'S TESTIMONY ABOUT HER ANCESTRAL BACKGROUND
4. BREAKING CURSES
5. DEMONS SENT BY BIBLICAL CURSES
3. AMERICAN INDIAN CURSES
1. EARLINE'S TESTIMONY ABOUT HER HEART CONDITION
4. CURSING OTHERS AND BEING CURSED
1. ANCESTRAL CURSES
2. PARENTAL CURSES
3. CURSING YOURSELF
4. CURSING YOUR DESCENDENTS
5. CURSES FOR SHEDDING INNOCENT BLOOD
6. INCEST AND BASTARD CURSES
1. GENERAL
2. THE CURSE OF INCEST
1. SCRIPTURE
3. INCEST AND BASTARDS IN THE CHURCH
4. COMMENTS
5. EARLINE'S COMMENTS AS A TEACHER
6. THE CURSE OF THE BASTARD
1. SCRIPTURE
7. OBSERVATIONS ABOUT BASTARDS
8. SEX DISEASES AND CRIMES
9. FOUR FAMILY GENERATIONS
10.UNSAVED TO SAVED
11. THE CURSE OF THE BASTARD IN EARLINE'S LIFE
12.KING DAVID
7. CURSE OF AHAB AND JEZEBEL
1. CURSES FOUND IN THE BIBLE
2. CURSE OF AHAB - SCRIPTURE EXPLANATION
3. GENE'S AHAB CHARACTERISTICS
8. HOUSE CURSES
1. CURSED OBJECTS ON YOU AND IN YOUR HOME
2. MARIE MOODY
3. CURSED OBJECTS AND DEMON INFESTATION
4. SUMMARY
5. TO EXORCISE INANIMATE OBJECTS
6. FIVE STEPS TO CLEANING HOUSE
9. MALE AND FEMALE CURSES
1. ANALYSIS OF SCRIPTURE
2. COMMENTS
3. MUTILATION
OVERALL CURSES
BLOODLINE
1. The ancestors and descendents.
OURSELVES OR ANCESTORS
1. Having cursed objects in our home or possessions.
2. Ourselves when we curse others.
3. Sheding innocent blood such as abortion.
4. Out of divine order with GOD.
5. Creating bastards and have incest or hurt GOD's creation through sexual sins.
CURSES ON CHILDREN
1. Children born from incestuous unions (Gen. 19:36-38).
2. Curse of idol worship extends to fourth generation of great grandchildren
(Exodus 20:1-5).
3. Children who strike their parents (Exodus 21:15).
4. Those who curse their parents (Exodus 21:17).
5. Iniquity of fathers on children (Exodus 34:6-7).
6. Children wandered for forty years (Numbers 14:18 " 33).
7. Idol worship (Deut. 5:9-10).
8. Rebellious children (Deut. 21:18-21).
9. Curse of the bastard extends to tenth generation of descendants (Deut.
23:2).
10. In son's days evil will come on his house (I Kings 21:29).
11.The iniquity of the father upon the children (Jer. 32:18).
BIBLICAL CURSES
LIST OF SCRIPTURE
Joshua 24:19-20 Serving strange gods.
Job 10:14 Visiting mine iniquity.
Psalms 79:8 Remember not against us former iniquities.
Isaiah 64:9 Neither remember iniquity forever.
Micah 6:11 Wicked balances.
Nahum 1:3 Will not acquit the wicked.
HOW ARE CURSES RECOGNIZED THAT COME FROM ANCESTORS?
Even the world can recognize the curses, they just don't know what causes them. Example: Generations of women have breast cancer at forty years of age and die. I would say that this is a curse on the family line. The next question would be, what was the original sin that started the generational line of cancer? If we can not identify that sin by name, the next best thing to do is to forgive, in general, ancestors that have sinned and caused this curse.
Example: Grandmother, Lisa, locked her husband in the barn and set it on fire burning him to death. She cursed generations of her female descendents.
EARLINE'S TESTIMONY ABOUT HER ANCESTRAL BACKGROUND
I have an Indian - English - German - French background. There are curses on each of these people: Indians worshipped demons; some English and Europeans were Druids - they worshipped Satan.
In innocence or ignorance, my father participated in some occult practices: wart removal and water witching. He thought that these were mountain medicine and practices from Tennessee. From my father came curses of Masons and Indians. Physical problems came as a result of curses on Indian worship: inactive thyroid, female disorders and heart disease.
My father removed the warts from my brother by witchcraft. Satan swapped the demon of warts for a demon of spinal meningitis which killed him. Satan doesn't give anything away for free; there is a price to pay. He went to Heaven and saw two twins which had died early in life. Then GOD sent him back to earth.
My mother was a paranoid schizophrenic with an Indian - English background. Her emotional illness caused me to need a lot of deliverance from emotional problems.
BREAKING CURSES
I break curses placed on me or my descendants. I break the curses back to ten generations or even to Adam and Eve on both sides of my family, and destroy legal holds and grounds that demons have to work in my life. I break curses that follow:
Mistreating GOD's Chosen People Willing Deceivers
Adultery, Harlotry, Prostitution Disobedience to Bible
Idolatry Keeping Cursed Objects
Refusing To Fight For GOD House of Wicked
Not Giving To Poor Stealing
Swearing Falsely By GOD Failing To Give Glory to GOD
Robbing GOD of Tithes Dishonoring Parents
Hearkening to Wives Rather Than GOD Making Graven Images
Cheating People Out of Property Taking Advantage of Blind
Oppressing Strangers, Widows, OrphansBestiality
Incest With Sister or Mother Murder Secretly or For Hire
Pride Putting Trust In Man
Doing The Work of GOD Deceitfully Rewarding Evil For Good
Abortion or Causing Unborn To Die Having Bastards
Murdering Indirectly Striking Parents
Kidnapping Cursing Parents
Not Preventing Death Sacrificing to Gods
Witchcraft Turning Someone Away From GOD
Following Horoscopes Rebelling Against Pastors
Losing Virginity Before Marriage False Prophets
Rape Not Disciplining Children
Teaching Rebellion Against GOD Cursing Rulers
Refusing To Warn Sinners Defiling The Sabbath
Sacrificing Humans Seances and Fortune Telling
Intercourse During Menstruation Homosexuals and Lesbians
Necromancers Blaspheming LORD's NAME
Being Carnally Minded Oral and Anal Sex
Children Rebelling Nonproductivity
Fugitive and Vagabond Improper Family Structure
Destruction of Family Priesthood Refusing To Do THE WORD OF GOD
Family Disorder Failure and Poverty
Sins Worthy of Death Touching GOD's Anointed
Offending Children Believing CHRISTLoving Cursing
Choosing That Which GOD Delights Not InLooking To World For Help
Adding To or Taking Away From BibleStubbornness and Rebellion
Biblical Curses Not listed Above Perversion of Gospel
Failure to hearken unto the voice of THE LORD GOD, to observe to do all His commandments and His statutes; then all these curses shall come upon thee, and overtake thee (Deut. 28:15).
DEMONS SENT BY BIBLICAL CURSES
Pestilence Idol Worship Graven Images
Consumption Bastard Pride
Fever Wicked Balances Catholic Prayers
Inflammation Dislike/Hatred/Murder Prince Southern Curses
Extreme Burning Curse of the Law Prince of Occult
Blasting Bless You Spirits Witchcraft Curses
Mildew Incest Voodoo Curses
Botch of Egypt Lesbians Occult Curses
Emerods Necromancers American Indian Curses
Scab Blaspheming Charismatic Witchcraft
Itch Sodomy Horoscopes
Madness Oral " Anal Sex Rebellion
Blindness Slackness False Prophets
Astonishment of Heart Deeper Teachings Seances
Plagues Irish Shamrock Hex Fortune Telling
Sore Sicknesses Fertility Nonproductivity
Diseases of Egypt Deceiving Personal Poverty
Trembling of Heart Adultery Misrepresentation
Failing of Eyes Disobedience Perversion of Judgment
Sorrow of Mind Cursed Objects Doubt
Broken Vows Thievery Homosexual
Unicorn False Swearing Tulip
Twelve Petal Rosette The Distelfink Your Lucky Stars
Love " Romance Eight Pointed Star Friendship Hex
Pentacle/Pentagram Eastern Star Hexagram
Star of David Mogen David Cabalistic Magic Symbol
White Magic Masonic Symbols Freemasonry
Italian Horn Leprechaun's Staff Unicorn's Horn
Egyptian Ankh Egyptian Sun God RA Zodiac
Mexican Sun God Buddhas Crescent Moon " Star
Cursing, Vexation, Rebuke, Destroying, Perishing, Consuming, Groping
Not Prosper, Oppressed, Spoiled, Failure, Crushed, Smite, Pursuing
Sore Botch of Knees, Legs and Whole Body
Overtaking, Distress, Plucked, Chastisement, Removed, Not Healed
Astonishment, Proverb, Byword, Want, Besiege, Straitness, Evil
AMERICAN INDIAN CURSES
EARLINE'S TESTIMONY ABOUT HER HEART CONDITION
Earline
I had a heart condition which was unusual. It never occurred with regularity or under any specific condition.
GOD gave me a vision of a shaman or witch doctor at an elevated funeral pyre which was burning dead bodies. He was chanting and waving, and saying on the descendents and descendents. This was supposed to be a blessing, but in actuality was a curse, because Indians worship demons. This was a curse that came down on my family causing heart problems.
Gene
This is a sign of demonic symptoms of disease brought about by a curse. It doesn't follow the medical guidelines. All they can say is that it is inherited.
Earline
While taking a tread mill test, I experienced tremendous pain in the chest, arms and neck. I was examined by a heart specialist in Minneapolis who told me that my heart was good but he had written death by heart attack on many people's certificates like myself.
Gene
These were people who didn't really have anything wrong with their hearts physically but had a curse spiritually and a spiritual root to the disease. The prayer of faith will not heal a disease that has a spiritual root that must be dealt with as sin to be confessed. Then the curse can be broken and the person prayed for to be healed.
GOD is beginning to show the Christian world spiritual roots of various diseases. Pastor Henry Wright of Molena, Georgia is a pioneer in this area. Also Art Mathias who is in Anchorage, Alaska.
Earline
A year or so after my dad's death, I found my heart acting up again. Sometimes one to five years would elapse between seizures. I began to ask GOD to show me why my brothers, dad, dad's brothers and his dad had heart problems.
GOD showed me Exodus 20 and Ezekiel 18. He told me to repent for my ancestors and myself for the sin of idol worship in Leviticus 26:40-41. The curse of idol worship follows the blood line down to the descendants. I did these things and have been free from these attacks for over twenty years. I was only the second generation from previous generations of Indians that sinned before GOD.
Gene
You have to forgive your ancestors and ask for forgiveness for yourself. Earline took her older brother, Clyde, through breaking the curse and he is still alive after a heart attack.
Exodus 20 lists the Ten Commandments which are still applicable today. The scriptures about worshipping other gods are verses 3, 4 and 5. This outlines the curse for idol worship which lasts up to four generations according to GOD's purposes.
Ezekiel 18 shows the equity of GOD's dealings with us. The sin of idol worship is defined as eating upon the mountains (in the groves), lifting up the eyes to the idols (worship), and not walking in GOD's statutes and judgements (disobedience).
This was a revelation of the sins of the ancestors that GOD gave Earline through prayer about why her family was plagued by heart attack and death by heart attack. This was primarily the men that were attacked but even Earline, a woman, was attacked. The revelation was the effect of the sins of the ancestors in her family coming through the Indians to cause heart problems and early death. The sin was disobeying the Ten Commandments of having no other gods before you, which is idol worship, that the Indians committed. Up to that time, we had never heard about the sins of the ancestors.
Earline had Cherokee Indian ancestry coming through her father and mother. We were raised in and around Chattanooga, Tennessee which was not far from Cherokee, North Carolina which had a demonic draw upon Earline. We were drawn to make a pilgrimage to the Smokey Mountains every year although we did not make it every year. In the fall, Earline would long to go to the mountains. After Earline was delivered from Indian spirits, she did not have that draw to go to the Smokey Mountains.
When you are a person of mixed races, you inherit the curses coming down through the different races, languages, customs, religions and nationalities. If you have Indian ancestry and are Caucasian, you receive the curses from the Indians and the Caucasians.
Which of your ancestors didn't sin or that you know didn't sin? It is a good assumption that you have the curse of incest and the curse of the bastard on you. You will see the sin repeating itself generation after generation such as bastard after bastard.
We worked with a Indian woman who was a Christian. She had a hard time getting free of Indian curses and demons brought upon her by her ancestral lineage and sexual abuse. She was cursed by being an Indian and by incest which is very hard on a woman being abused by her blood relatives.
CURSING OTHERS AND BEING CURSED
ANCESTRAL CURSES
Thou shalt have none other gods before me. Thou shalt not make thee any graven image, or any likeness of any thing that is in heaven above, or that is in the earth beneath, or that is in the waters beneath the earth: Thou shalt not bow down thyself unto them, nor serve them: for I THE LORD THY GOD am a jealous GOD, visiting the iniquity of the fathers upon the children unto the third and fourth generation of them that hate me (Deut. 5:7-9).
A good example is the curse of worshiping other gods (Deut. 5:7-9). If our ancestors worshipped other gods in the manner described in these verses, then they cursed their descendents up to the fourth generation. We are innocent and committed no sin but we still are cursed because of what those did who were in authority over us.
The first curses that we can receive are those placed on us by our ancestors which include our parents. These curses come down the ancestral line and are transferred by familiar spirits that are familiar with our family ancestral sins. The ancestral curses are started by our ancestors committing some sin against GOD that is mentioned in The Bible. GOD would not curse us without warning us beforehand. However, it is not hopeless, GOD gave us a way to break the curses on us and our descendents.
PARENTAL CURSES
The parents can curse the child when it is conceived, in the womb, after the child is born and until it dies. Common examples of cursing the child include conceiving the child in lust, not wanting the child when it is conceived and failing in an abortion attempt.
Common examples of cursing the child after it is born include rejecting the child in some manner such as wanting a boy when a girl is born, cursing the child in thought or words, and mistreating the child mentally, physically, spiritually or materially such as physical, emotional and sexual abuse.
It is frightening when you think about the consequences of your actions on your children.
CURSING YOURSELF
Flee fornication. Every sin that a man doeth is without the body; but he that committeth fornication sinneth against his own body (I Cor. 6:18). You can sin against your own body. This is the only sin that you do that sins against your body and brings curses directly against you. This sin can lead to Hell (spiritual death), physical diseases (physical death or living torment) and many problems in your life (death of marriage, etc.)
CURSING YOUR DESCENDENTS
When you curse yourself, you also curse your descendents. I know of no one-generation curse; they are multiple-generation curses. The curse of worshiping other gods is up to a four generation curse.
CURSES FOR SHEDDING INNOCENT BLOOD
Ex. 23:7 Keep very far from a false matter and (be very careful) not to condemn to death the innocent and the righteous, for I will not justify and acquit the wicked.
Deut. 19:10 That innocent blood be not shed in thy land, which THE LORD thy GOD giveth thee for an inheritance, and os blood be upon thee.
Psa. 106:36-38 Lest innocent blood be shed in your land, which THE LORD YOUR GOD gives you as an inheritance, and so blood guilt be upon you. And served their idols, which were a snare to them. Yes, they sacrificed their sons and their daughters to demons, And shed innocent blood, even the blood of their sons and their daughters, whom they sacrificed to the idols of Canaan; and the land was polluted with blood.
In the verses just before this one, GOD is setting up cities of refuge for those who accidently kill another. GOD did not want the avenger of blood to kill while he was hot with anger. If the avenger killed one who had accidently killed, then the avenger would be guilty of shedding innocent blood. The one who had accidently killed another could stay in the city of refuge until the elders of his city could determine if he was guilty of hating and planning to kill. If it was certain that he hated and planned to kill, then they would go into the city of refuge and bring him out and slay him.
Why do this? Your eyes shall not pity him, but you shall clear Israel of the guilt of innocent blood, that it may be well with you. (Deut. 19:13).
This is the provision for redeeming the land where one is found murdered and no one knows who did the murder. Deut. 21:1-9, If one is found slain in open land, then the city nearest to the body shall bring a heifer to a valley never sown, break it's neck, and there the men from the city would wash their hands and say whether they had seen the murder or done it.
Forgive, O LORD, Your people Israel, whom You have redeemed, and do not allow the shedding of innocent blood to be charged to Your people Israel. And the guilt of the blood shall be forgiven them. So shall you purge the guilt of innocent blood from among you, when you do what is right in the sight of THE LORD (Deut. 21:8-9).
Cursed is he who slays his neighbor secretly. All the people shall say, Amen (Deut. 27:24). Even if you should not get caught, you and your descendents will be under a curse of death and will be subject to facing death. The Devil will never leave you and your descendents alone until you repent of your sins, accept JESUS as Saviour, break the curses on the family line, cast out the demons and live according to The Bible thereafter. If you or you children sin in this manner later, the curse will return.
Saul had ordered David slain but Jonathan attempted to persuade Saul to stop before he shed innocent blood (I Sam. 19:5). Why was Jonathan concerned? We will see that the curse for shedding innocent blood would effect Jonathan and Saul's descendents, especially the males.
There are those who band together to condemn the innocent to death, but THE LORD will turn their own iniquity back upon them (Ps. 94:21).
Six things THE LORD hates: A proud look, a lying tongue, and hands that shed innocent blood, a heart that manufactures wicked thoughts and plans, feet that are swift in running to evil, A false witness who breaths out lies (even under oath), and he who sows discord among the brethren (Prov. 6:17-19).
Their feet run to evil, and they make hast to shed innocent blood; their thoughts are thoughts are of iniquity; desolation and destruction are in their paths and highways. The way of peace they know not, and there is no justice or right in their goings; they have made them crooked paths; whoever goes in them knows not peace (Isa. 59:7-8).
Ezekiel 13 tells us about people who are occult taking bribes to keep alive those who should die, and to kill those who should live. GOD says in verse 23 that He will deliver His people out of their hand. In Ezekiel 14, GOD explains what He will do to those who worship idols and still come around asking for GOD's advice. He will be cutoff from the midst of My people. GOD says that when the land sins (which is like our law allowing and financing abortion), He will stretch out His hand against it and cut off their bread, send famine, and cut off from it man and beast. And that even if Noah, Daniel and Job were in that land, they could save only themselves by their own uprightness. You and I will stand before GOD on our own record and will not be able to make claims of rightness because of what our families have done.
From this scripture we have learned: it is a very severe thing to take the life of any human being. It is most severe to take the life of the innocent, the unborn or the poor. To murder the unborn in a attempt to cover sexual sins only gets a person in more trouble that having the child.
INCEST AND BASTARD CURSES
GENERAL
If anyone of your ten-generations of 2046 ancestors created a bastard or participated in incest, you are cursed. One family affected 1200 people in six generations. Incest can especially lead to women hating men. As we engage in these sexual acts, we are worshiping Satan, a revelation given to Earline.
Here is something to consider: GOD issued a three to four generation curse against the family line of those who worship other god's, but He issued a curse for ten generations on those who conceive bastards or practice incest. GOD is more concerned about what we do to hurt our offspring than about worship of other gods.
People with the bastard curse on them have trouble with religious deception. They cause trouble and strife in churches and groups.
When a bastard is conceived in lust, it is not true love. True love is protecting and providing. Neither is present when the bastard is conceived. Demons of lust will follow children of this line. Besides lust, various types of demons follow them and try to gain entrance.
THE CURSE OF INCEST
SCRIPTURE
Genesis 19:30-38 Lot's two daughters committed incest with him, and conceived Moab and Ben-ammi.
Deuteronomy 23:3 One conceived in incest shall not enter into church for ten generations.
INCEST AND BASTARDS IN THE CHURCH
Incest is having sex with your blood relative, such as a father having sex with his daughter. A bastard is a child who is conceived before the parents are married.
The child is a bastard, even if the couple gets married after conception, because the sin of fornication was committed before marriage. If a child is conceived in incest, it is also a bastard. The child can have both curses of incest and bastard.
The child who is a bastard is cursed, its parents are cursed and ten generations are cursed starting with the parents. The child who has been forced into incest is cursed, the person who committed incest is cursed and ten generations are cursed starting with the child and incestor.
A bastard or incestuous person will never be content in any church, and will wander from church to church. The person will cause trouble in the churches that they attend.
Win Worley, probably the most anointed deliverance minister in the world, loved to say I hope you enjoyed your sin. You cursed yourself, your children, your grand children and your great-grand children.
COMMENTS
Incest shows a degraded mind which is unclean. The person may even be filthy in his person as well as in his mind. He is degenerate in morals.
They hate those who belong to GOD and do everything they can to harm them. They do not like to give aid to GOD's children or to GOD's causes. Most are critical of GOD's children without cause.
Rejection, bitterness and rebellion are very strong in people who have had incest relations or have this curse on them.
Children who have had incest relations will be very confused, frustrated, self accusing, hopelessly embarrassed and jealous. They will be filled with guilt, shame and evil works.
Incest causes mistrust, hatred and contempt for those in authority. They have hatred for the person who forced them into incest and often transfer that hatred to sex. This can especially lead to women hating men.
When they get what they feel would make them okay, it does not. They are never able to get the unwanted feelings to go away.
They are unable to accomplish anything worthwhile because their mind has become fragmented. It cannot concentrate or be disciplined.
EARLINE'S COMMENTS AS A TEACHER
Incest can be spotted by a teacher. These children will be scared of adults, cannot do their work alone and always are having trouble with the person in authority. They will be full of hate, bitterness, lude talk, no self respect and no respect for others. They do not have joy in learning, do not believe things will ever change and have hopelessness with no reason to try. The children in the first grade play with their sexual organs in the classroom.
THE CURSE OF THE BASTARD
SCRIPTURE
Num. 22-31 This is the story of Balaam, Israel's idolatry and the Midianites. Balaam was one of the GOD's greatest prophets but fell into sin through covetousness. Balaam advised the King of Midian to have his women mingle with the Israelites. Israel's downfall was having sex with the Midianite women. They led the men into idolatrous worship of their gods.
Deut. 23:2 A bastard shall not enter into church for ten generations.
II Sam. 11:2 David conceived a bastard.
II Sam. 14-15 Household results were murder, incest and rebellion.
Rom. 1:18-32 GOD gave the men and women sodomites up to uncleanness through their lusts.
I Cor. 6:15-16 He which is joined to an harlot is one body; your souls are knit together.
James 3:17-18 We are looking to obtain a harvest of righteousness, not a harvest of curses.
Rev. 2:4 Because thou hast left thy first love.
OBSERVATIONS ABOUT BASTARDS
Other than being cursed by others, you can curse yourself. You can do this by sinning against GOD. For example, say that you conceived a bastard before marriage. It does not matter that you then get married; the damage has already been done. What you and your girl friend did was to sin by committing fornication, a sin listed in The Bible. You cursed yourselves and nine generations of your descendents with the curse of the bastard. These familiar spirits will work to cause family and church alienation, and a perpetuation of bastards generation after generation.
We believe that probably everyone has the curse of the bastard and the curse of incest on them if they have not forgiven their ancestors, and broken the curse off of them and their descendents. You can see the pattern repeating generation after generation.
This lesson will show the far reaching effects of one act of sin by a couple. You will begin to see why our society is in such bad shape.
Here is something to consider: GOD has issued up to a four generation curse against the family line of those who worship other god's, but He has issued a curse for ten generations on those who conceive bastards or practice incest. GOD is more concerned about what we do to our offspring than about worship of other gods.
The results of this curse fall on those conceiving the bastard, on the bastard, and on other children born to either of them. It also falls on their children who are conceived inside a legitimate marriage. It falls on ten generations of descendents beginning with the bastard.
When a bastard is conceived in lust (a revelation given to Earline), it is not true love. True love is protecting and providing. Neither is present when the bastard is conceived. Demons of lust will follow children of this line. Besides lust, other sexual demons especially will follow them and try to gain entrance.
Most babies conceived as bastards are not wanted by one or both parents. The child will have more than normal trouble with rejection, lust, anger even to commit unprovoked murder on people they do not even know, and lust even to uncontrolled lust. They will harbor hate, envy and jealousy. They will be unsettled and irresponsible. These people have a hard time sticking to a job whether it be education, profession or marriage.
They have a hard time with intimate relationships, trouble with co-workers, sexual impurity and abnormalities, and alcohol and drugs. Fascination with crime and the occult distract from their success.
A co-operating chain of demon families work together to destroy these people in their family life, work and Christian life. These demonic families might include Ahab, Jezebel, Asmodeus, Rejection, Bitterness, Rebellion, Automatic Failure, Self-Hatred, and Excessive-Compulsive Behavior.
People with the bastard curse on them have trouble with religious deception. They cause trouble and strife in churches and groups. These demons will push people into ministry before they are grounded in biblical principals. The intent is to destroy them before they gain sufficient strength and knowledge to stand against the attack of the demons.
These people will fall into two extremes: they will spoil for a confrontation or refuse to confront an unpleasant situation. They will dwell excessively on their problems with self or others, or they seem to be able to pretend to/or ignore problems.
When they were in the womb, they were unwanted or an abortion was attempted or considered. Because of the hurt they have suffered, they become hardened and have a difficult time receiving friendship, and in giving and receiving love. They often choose a mate who will not be able to give and receive love either. They have difficulty trusting themselves or others, and often trust the wrong people thus building more hate, hurt, etc.
Present day observations of society include more bastards, family and personal rebellion, sickness, suicide, can't feel welcome or at peace in GOD's house, physical deformities, delinquency, murder, and mental illness.
SEX DISEASES AND CRIMES
You should study The Bible and medical guides to see how horrible the diseases are that come out of sexual sins. It would also be shocking to study what sex crimes are and the terrible results which can lead to death.
FOUR FAMILY GENERATIONS
We worked with this family which included mother, daughter, grandchildren and great-grand children. Mother ran away from home at fifteen (claimed poverty was the reason); lived with a man and conceived a bastard daughter. Mother refuses to forgive. The daughter runs away at fifteen, lives with man, conceived a bastard granddaughter. (Do you see the pattern; like mother - like daughter.) Lives with another man, creates another bastard grandson and granddaughter. Marries, has legitimate grandson. Divorces, lives with another man and has bastard granddaughter. At present, daughter is married, found Bible, got saved and sought deliverance.
First granddaughter entices man to sex, conceives child and forces man into marriage. Second granddaughter, the step-father exposes himself to her. First grandson is very promiscuous. Second grandson is only Christian with any strength; he is very weak and unsure. Last granddaughter, thirteen years old, finds out she is also a bastard and is broken-hearted over it.
UNSAVED TO SAVED
We went to church with this family. An unsaved drunkard conceives daughter with prostitute. Gets saved, visits daughter and finds her being raised in house of prostitution. His family agrees to take her into their home. Curse of bastard affects even the legitimate children; one son has bastard and another son is petty criminal.
THE CURSE OF THE BASTARD IN EARLINE'S LIFE
Great grandfather marries great grandmother in church. All seems well; they have three children. Great grandfather dies. Great grandmother discovers she can not get his railroad pension because she is his fifth wife. My grandfather becomes very bitter and a little paranoid. My mom is paranoid and schizophrenic (like father - like daughter). She abused me physically.
Here are some of the problems created for me by this bastard curse. Never feeling at home in any church for long. Never feeling good about myself. Being ashamed for people to look at me even though I didn't know what I wanted to hide, overriding fear, striving excessively to succeed and stopping short of realizing the goal, fear of failure, fear of authority, resisting authority, fighting verbally and physically, demonic pressure to sexual activities, and not much joy in natural or spiritual life.
KING DAVID
Let's take a Bible example: David conceived a bastard (II Sam. 11:2). The results were murder to cover it up and death to the child.
What happened to David's children as a result of this one act of disobedience? GOD placed a sword in David's house; it would raise up evil against David out of his own house. Nathan told David that GOD would have given him more wives but to take Uriah's only wife was very evil.
Notice that it was allright to have more than one wife and/or concubine in the Old Testament times. A concubine was a secondary wife of inferior legal status with the children being legitimate.
David's wives would be taken by others and lain with in sight of Israel. Household results were murder, incest and rebellion. Amnon, David's firstborn, raped his half-sister Tamar. Absalom killed Amnon in revenge; Tamar was destitute. Absalom took David's wives in the sight of Israel, and much more evil happened in David's house. Absalom was very rebellious to his parents, planned to take the throne and to kill his father (II Sam. 14-15).
Let's look at David's first six sons: Amnon raped Tamar and then was murdered by Absalom. Of the second, Chileab, fifth, Sephatiah and sixth, Itham, no mention is made. Third, Absalom, was rebellious, murderer, attempted murder of father, and was murdered himself. Fourth, Adonijah, plotted and attempted to take David's throne when David had his last illness. These sons had total disregard for GOD's house.
Do you have a sword hanging over your family of adultery, abortion, murder, incest, bastard or other sexual sins?
CURSE OF AHAB AND JEZEBEL
CURSES FOUND IN THE BIBLE
The relationship of Ahab and Jezebel provides an excellent illustration of the curse brought about by a husband and wife being out of GOD's divine order for the family. This curse can be traced back to Adam and Eve. It can be found through The Bible being manifested in different families. Men may also have Jezebelic tendencies; women - Abab tendencies.
We have seen the teaching, ministry and counseling about Ahab men and Jezebel women help many people. You can trace these curses back to Adam and Eve in the Garden when they fell from THE GRACE OF GOD into sin.
Queen Jezebel was a prime example of controlling others. A Jezebelic wife and mother is actually practicing witchcraft as she tries to control her family. Charismatic witches use personal prophecy to control others. Charismatic witches are Jezebels.
CURSE OF AHAB - SCRIPTURE EXPLANATION
Omri was an idol (demon) worshipper and Ahab's father; Omri did worse than the kings before him. He set the pattern for his son to follow and Ahab did evil in the sight of THE LORD above those that were before him, even Omri (I Kings 16:25, 28 " 30).
GOD puts the greatest burden of responsibility on the men, not the women. If the men were not Ahabs and were, in fact, priests and heads of their homes, then the women would not be Jezebels! The man cannot escape his responsibility by blaming his problems on the woman.
He married Jezebel, daughter of Ethbaal, king of the Zidonians who worshipped Baal. So Ahab served and worshipped Baal. Ahab was influenced spiritually by Jezebel. Baal was the male god; Asherah - female god (I Kings 16:31;18:17-19).
Ahab told Elijah that he, not Ahab, was the one that troubled Israel. Ahab would not take his responsibility but shifted blame for his problems and those of his father (I Kings 18:21). He persecuted the prophets (I Kings 18:4, 13 " 19).
Ahab told Jezebel about Elijah killing the prophets of Baal. Jezebel was the one that took action against Elijah (vowed to kill him), not Ahab. He let her do his job (I Kings 19:1).
Ahab not only worshipped Baal; he was disobedient to GOD and did not follow Elijah's prophecies.
He grieved over not getting Naboth's vineyard; he was greedy. Ahab let Jezebel do his dirty work of stealing the vineyard. Then he did not mind about hearing of Naboth's death. He sold himself to Satan to work evil (I Kings 21:4. 7, 16, 19-20).
His children were affected by the deeds of Ahab (I Kings 21:21).
He was dominated by his wife to do evil. GOD forgave him when he humbled himself before GOD (I Kings 21:25 " 29).
He hated the truth and the prophets of GOD. He was willing to imprison and torture them (I Kings 22:8 " 27).
He was subtle and willing to use Jehoshaphat as a decoy to be attacked.
Ahab's son was Ahaziah; he followed his parents' evil ways. He followed Baalzebub, God of Eberon.
Another son of Ahab, Joram, did evil but not like his parents (II Kings 3:1-2).
Jehoram married the daughter of Ahab; he also did evil in THE LORD's sight. He was crafty like Ahab (II Kings 8:18, II Chron. 18:2). He also persecuted the prophets (II Kings 9:7 " 22).
The death of Jezebel is foretold and happens as predicted (II Kings 9:10 " 30-37).
GENE'S AHAB CHARACTERISTICS
1. Leaving spiritual leadership up to Earline about how to raise children.
2. Breakdown of communications between Earline, Marie and me as I pursued
spiritual goals but neglected my family.
3. Fear of getting hurt by others especially by my family and Earline's
family.
4. God of Jobs at one time when I put my job first, family second and GOD
last.
Now it is reversed: GOD first, family second and job last.
5. Leaving things of GOD to wife occurred partially such as receiving the
Baptism Of THE HOLY SPIRIT. I suggested that Earline receive it first.
6. I came from a poor family and had a materialistic drive until Byron died.
7. We had many misunderstandings as Ahab husband and Jezebel wife.
8. I did not believe in having an argument with my wife. So, I would go into
my room, study engineering, and not talk to Earline.
9. We even came close to separation at our low point after Byron died.
10.I was somewhat unemotional and could not show love the way I should.
11. The greatest blessing was that GOD kept us from whole-heartedly pursuing
fame and fortune before Byron died.
12. Earline said I acted like an Ahab but did not give in anytime!
13.Do you have divine order in your home? Are you Ahab men and Jezebel women?
HOUSE CURSES
CURSED OBJECTS ON YOU AND IN YOUR HOME
The graven images of their gods shall ye burn with fire; thou shalt not desire the silver or gold that is on them, nor take it unto thee, lest thou be snared therein: for it is an abomination to the LORD thy GOD. Neither shalt thou bring an abomination into thine house, lest thou be a cursed thing like it: but thou shalt utterly detest it, and thou shalt utterly abhor it; for it is a cursed thing (Deut. 7:25-26).
An abomination to GOD is worshiping other gods in any form such as having an idol in your house. In the case of objects dedicated to demons (idols, artifacts, etc.), the best course of action is to destroy them.
We suggest that two believers go on a mission such as this with Bible in hand. Verbally denounce Satan, his power and demon hosts. There is more power in the spoken word because the spirit world can hear you. Claim authority as a believer-priest because of THE NAME OF JESUS CHRIST and the authority of His shed Blood.
Look for strange sicknesses or diseases that will not heal in children. If you have cursed objects on your body or in your possessions that your carry around, or that are in your home, then your are cursed by GOD. You have invited the demons to attack you and the people that live in your home.
MARIE MOODY
Some friends of ours were ministers who went to Haiti. One time they brought us some carved figurines as a gift. These statutes caused us strife in the family. Our daughter, Marie, felt like there were eyes watching her as she walked across the room. THE LORD finally got our attention and we destroyed the wood figures. The wood would not burn normally and finally I had to soak them in charcoal-lighter fluid. When they finally burned, a green flame came out and shot toward us. These dolls were probably made by Voodoo worshipers who blessed them so that they would be sold. After getting rid of the statutes, the strife left our family. What do you think the green flame was - a demon?
CURSED OBJECTS AND DEMON INFESTATION
This is just a partial list of many objects that attract demons. It is recommended that two Christians, in agreement, led by THE HOLY SPIRIT, go through the dwelling to discern demonic objects that need to be destroyed. It is up to the owner what will be destroyed. A recommended book is Masonic And Occult Symbols Illustrated by Cathy Burns, Sharing, Mt. Carmel, PA.
Crosses, pictures and objects may be godly or ungodly. For instance, there are ungodly crosses. Thou shalt not make unto thee any graven image, or any likeness of any thing that is in heaven above, or that is in the earth beneath, or that is in the water under the earth (Ex. 20:4). This is a key verse to use in discernment.
Cast demons out of houses; command demons to go by these names or associated with these objects:
1. Books and objects identified with anything related to Satan's Kingdom.
2. Sinful activities of former residents left curses.
3. Knocking or noisy ghosts and apparitions (poltergeist).
4. Owl and frog images.
5. Witch's mask and fetishes used by witch doctors.
6. Objects and literature that pertain to false religions, cults, the occult
and spiritism.
7. Graven images of gods (demons).
8. Objects dedicated to demons (idols and artifacts).
9. Ouija boards or other occult paraphernalia.
10. Prayers and worship to demons bring curses on home.
11. Mexican sun gods; idols, incense; Buddhas; hand carved objects from Africa or the Orient; anything connected with astrology, horoscopes, fortune telling, etc.; books or objects associated with witchcraft, good luck charms or cult religions (metaphysics, Christian Science, Jehovah's Witnesses, etc.); rock and roll records and tapes.
12. Jewelry given to a person by someone in witchcraft, hex signs, ancient geometric and mystical motifs. Jewelry designed to bring good luck and act as talisman to chase evil.
13.Egyptian ankh, broken cross (peace symbol), chais, Polynesian tikkis of gods, African jujus, Italian horn, protectors from the evil eye, hand with index and little fingers pointing up, clovers, stars, wishbones, lucky coins, mystic medals, horseshoes, religious fetishes and statues.
14.Products with cryptic curses (hidden, secret, occult curses).
15.Dolls used for witchcraft and magic; puppets, cult objects or representations.
16. Common familiars include occult objects used in practice of occult arts; rock " roll records, tapes, posters and T-shirts; occultic role-playing fantasy games; artifacts of Eastern religions such as statues of gods; rosaries, crucifixes and pictures of statues of Catholic saints; objects used in the practice of Catholicism and Masonry; literature and tapes on the occult and pagan religions; New Age and rock " roll subliminal-suggestion tapes; and similar items.
17. There are many books that list objects, symbols, books, literature, activities, games, etc. that are demonic. Satan has polluted every area of humanity including The Church. These things have often been loaded with evil spiritual power. There is no way to come up with a complete list of things that you should not have in your possession!
SUMMARY
If you have a cursed object in your house, you are cursed. A cursed object does not just sit idle in your house. It will cause trouble for you. There are demons that live in or around the cursed object. Do you feel an unusual attraction or repulsion to some object in your home, office or car? You may have a demonic tie to it.
TO EXORCISE INANIMATE OBJECTS
In the case of objects dedicated to demons (idols, artifacts, etc.), the best course of action is to destroy them. It is well to check secondhand cars, homes and apartments. If the former owners had ouija boards or occult paraphernalia, were involved in serious bondage to sin, there is reason to suspect that evil spirits could be lingering behind. These spirits can and will cause trouble to the new owners.
Keep in mind that any prayers offered to anyone or anything other than GOD THE FATHER, SON AND HOLY SPIRIT constitute prayers and/or worship to demons. Very often these are answered in the form of curses, for demons can and do respond to those who request of them. If you know of demonic prayers against your family, break the curses placed against you.
Some Scripture which has proven useful in this includes: Deut. 21:23; 32:5 " 17; Num. 23:8 " 23; II Sam. 7:29; Gal. 3:13; Col. 2:14-15; Rev. 12:11 " 22:3. (Read out loud in the house.)
The door lintel and window sills should be anointed by touching them with olive oil. Other things such as statues have been so anointed in JESUS NAME and many times the demonic power is checked or destroyed. Any specific areas of demonic activity or influence of which you are aware should be denounced by name (Prov. 3:33). (This should be done for objects that you don't own and can not destroy.)
FIVE STEPS TO CLEANING HOUSE
Worshiping other gods is spiritual adultery:
1. Five-way prayer of forgiveness - you forgive your ancestors, descendants and others, ask GOD to forgive and bless them. Ask GOD to forgive you; you forgive yourself for sins against your body. Also ask forgiveness for spiritual adultery.
2. Break curses and soul ties from others and to others. Break curses of psychic or Catholic prayers.
3. Clean out house of those objects or exorcise objects you don't own.
4. Anoint house with oil and drive evil spirits out of house.
5. Cast demons out of people that came in thru curses from objects.
MALE AND FEMALE CURSES
ANALYSIS OF SCRIPTURE
The scripture is very descriptive. In the sight of GOD, the women have sinned. The women, men and nation will be punished.
This was the sin of the women: Because the daughters of Zion are haughty and walk with outstretched necks and with undisciplined (flirtatious and alluring) eyes, tripping along with mincing and affected gait, and making a tinkling noise with (the anklets on) their feet (Isa. 3:16).
This is the punishment of the women: THE LORD will smite with a scab the crown of the heads of the daughters of Zion (making them bald), and THE LORD will cause them to be (taken as captives and to suffer the indignity of being stripped naked). In the day THE LORD will take away the finery of their tinkling anklets, the caps of network, the crescent head ornaments, The pendants, the bracelets or chains, and the spangled face veils and scarfs, The headbands, the short ankle chains (attached from one foot to the other to insure a measured gait), the sashes, the perfume boxes, the amulets or charms (suspended from the ears or neck), the signet rings and nose rings, The festal robes, the cloaks, the stoles and shawls, and the handbags, The hand mirrors, the fine lines (undergarments), the turbans, and the (whole body-enveloping) veils. And it shall come to pass that instead of the sweet odor of spices there shall be the stench of rottenness; and instead of a girdle, a rope; and instead of well-set hair, baldness; and instead of a rich robe, a girding of sackcloth; and searing (of captives by the scorching heat) instead of beauty (Isa. 3:17-24).
This is the punishment of the men and women: Your men shall fall by the sword, and your mighty men in battle. (Isa. 3:25).
COMMENTS
The women suffer physical ailments of baldness (scabs on the crowns of the heads) and stench of rottenness (probably female cancer of their private parts). The women suffer emotional ailments of indignity (nakedness, shame, embarrassment and having their finery taken away).
The men and nation also suffer because of the sins of their wives. GOD apparently holds the husbands responsible for the wives' actions. The husbands are the spiritual authorities of the wives. GOD holds everyone responsible: wives, husbands and nation.
If a woman is getting bald or has a skin disease on the head, or has female cancer of the private parts (especially the lower part of the body), there may be a spiritual roots to the diseases (sins opened the doors).
MUTILATION
An example is pierced ears which is a sign of slavery in The Bible. Then his master shall bring him unto the judges; he shall also bring him to the door, or unto the door post; and his master shall bore his ear through with an aul; and he shall serve him for ever (Ex. 21:6). Then thou shalt take an aul, and thrust it through his ear unto the door, and he shall be thy servant for ever. And also unto thy maidservant thou shalt do likewise (Deut. 15:17). A spirit of mutilation and other related spirits can come into a person when the flesh is cut such as piercing for tattoos and rings. If you have had an operation under anesthesia with the cutting of the flesh, you need deliverance.
JESUS CHRIST wants us to live a simple life without graven images. We don't need religious objects to draw close to GOD. Sometimes when I am casting out demons, being led by THE HOLY SPIRIT, I ask the men take off religious objects and the women to take off jewelry except for wedding rings and watches. This will help in the deliverance to get rid of the demons.
OTHER CURSES
There are many curses which can affect a family caused by themselves, ancestors or others. See the Curses Deliverance Manual for more information.

JESUS IS THE DELIVERER