THE BLOOD OF JESUS CLEANSES YOU FROM ALL SIN AND GUILT (1 JOHN 1:7). JESUS IS THE DELIVERER!!

DEMONBUSTER.COM
DELIVERANCE MANUAL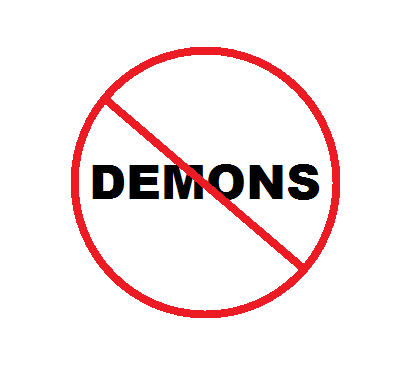 NO DEMONS ALLOWED

GALL BLADDER DISEASE

This web page is the number two requested page out of over 250 articles. It must mean you have a gall bladder problem. All I can tell you is that DELIVERANCE works. Sometimes surgery is required. Since you are here, I would encourage you to go to the rest of our web site for more help.

In October, 1992, I (Elizabeth) had to have gall bladder surgery. After several months went by I was still having the same pain as before the surgery. One day while at home sick I was praying and asking the Lord what the pain was from. He lead me to His word about GALL OF BITTERNESS
For the next couple of hours I did some research and got the Thesaurus and started doing self DELIVERANCE. Even though the gall bladder had been taken out the demons were still there.
Please understand that we had done some DELIVERANCE before the surgery. Why I wasn't healed and DELIVERED before the surgery, I don't have an answer. However, the Lord is faithful and I did receive DELIVERANCE and healing.
Gall Bladder Disease is caused by Bitterness; it is a curse from God; be sure to confess, repent and ask forgiveness of this iniquity on your behalf and on behalf of your ancestors.
Lamentations 3:5, 19, 20, 65
5)"He has built up [siege mounds] against me and surrounded me with bitterness, tribulation, and anguish. 19) [O Lord] remember [earnestly] my affliction and my misery, my wandering and my outcast state, the wormwood and the gall. 20) My soul has them continually in remembrance and is bowed down within me. 65) You give them hardness and blindness of heart; YOUR curse will be upon them."
Acts 8:23
"For I see that you are in the gall of bitterness and in a bond forged by iniquity [to fetter souls]."
Other Scriptures for reading:
Psalms 69:21
Amos 6:12
Jeremiah 8:14; 9:15; 23:15
Deuteronomy 29:18; 32:32
Job 20:14, 25

The following is a list of the names of the demons that were cast out for Gall Bladder Disease:
GALL OF BITTERNESS
GALL BLADDER DISEASE
ANGUISH
ILL WILL
AFFLICTION
ILL FEELINGS
ILL HUMOR
GRIEVED IMPAIRMENT
BITTERNESS
INSOLENCE
POISON
IRRITATION
VENOM (OF A SERPENT)
KNOB
BILE
RANCOR
GALL
RASHNESS
MERARITE
RESENTMENT
CHOLE
ABRADE
GREENISH HUE
DISTRESS
ANODYNE - WOODWORM, POPPY
INJURE
ACRIMONY
REGRET
ANIMOSITY
HATE
BITTER RESENTMENT
PUNGENCY
CAUSTICITY
DISTRESSFULNESS
COLD
DESPAIR
UNPLEASANT TASTE
MALEVOLENCE
VILES OF HATE OR WRATH
ANGER
WISHING ILL TO OTHERS
PERSONAL HATRED
EVIL DISPOSITION
MALEVOLENT HEART
BRINGING VIOLENCE
HARDNESS OF HEART
BLINDNESS OF HEART

JESUS IS THE DELIVERER
DON'T STOP HERE! SEE OUR INDEX FOR MORE ARTICLES.
THERE IS NO HATE, MALICE, RACISM, ETC. ON THIS SITE. THESE ARE SINS IN THE EYES OF GOD, AND ARE ALSO DEMONS. THE BIBLE MAKES IT CLEAR THAT SIN CANNOT GET INTO HEAVEN.