THE BLOOD OF JESUS CLEANSES YOU FROM ALL SIN AND GUILT (1 JOHN 1:7). JESUS IS THE DELIVERER!!

DEMONBUSTER.COM
DELIVERANCE MANUAL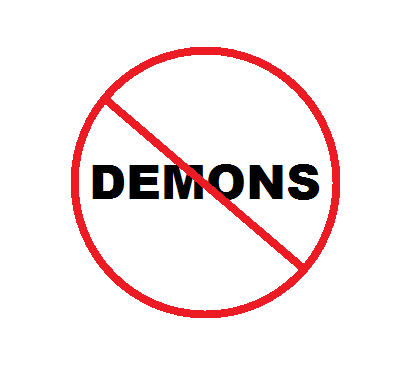 NO DEMONS ALLOWED

HOLINESS

Hebrew Word meaning - cutting off or separation for service and worship of God; things devoted or set apart to God, as an offering Leviticus 27:28 (to consecrate, separate) 15:31; Ezekiel 14:7.
Purify; to purify; holy one; faithful, godly one, as related to God's love, faithfulness and mercy.
HOLY ONE -2 Timothy 3:15;Acts 2:27, 13:34, 35; Psalms 16:10.
COVENANT - Isaiah 55:3;1 Timothy 2:8; Titus 1:89; Hebrews 7:26.
PURE - Philippians 4:8
MORAL PURITY -2 Corinthians 7:11; 1 Timothy 5:22
Leviticus 19:2 and 1 Peter 1:15
Things called "holy"
SANCTUARY - Psalms 28:2
TEMPLE SITE - 1 Chronicles 29:3; Isaiah 11:9; 56:7; 64:10
CHAMBERS - Ezekiel 42:13; 46:19
COURTS - Isaiah 62:9
CITY OF JERUSALEM - Nehemiah 11:1,18 Isaiah 48:2; 52:1
SINAI - Exodus 3:5
PLACE NEAR JERICHO - Joshua 5:15
CAMP - Deuteronomy 23:14
OFFERINGS AND SACRIFICES - Leviticus 7:1
PRIESTLY VESTMENTS - Leviticus 16:4
PHYSICAL/COMMUNICABLE PROPERTY - Exodus 29:37; 80:29; Haggai 2:12
Genesis 2:3; Exodus 20:8; Nehemiah 9:14; 10:31
WORSHIP TIMES - Isaiah 58:2
JUBILEE - Leviticus 25:12
The priests and Levites had a special degree of holiness because of special functions - Exodus 29:1; Leviticus 8:12,30; 21:8
Nazarites - Numbers 6:5
Warriors involved in Holy War - 1 Samuel 21:5-6; Isaiah 13:3
Prophets - 2 Kings 4:9; Jeremiah 1:5
Through God's covenant with the people of Israel, He created a holy people, communicating to them his holiness by dwelling in their midst. Deuteronomy 7:6; 26:19; Jeremiah 2:3
It was the presence of God that imparted holiness. The Israelites expressed this with particular power in their reverence for God's "holy name", which constituted the actual presence of God with them. Leviticus 20:3; 22:2; 1 Chronicles 16:10; 10:35; Psalm 33:21; 103:1
Isaiah 40:25 Creatively
Thus, holiness, even in people, is never natural but always bestowed - since it is properly God's alone.
Angels called "holy ones" - Job 5:1; Psalm 89:6-7; Mark 8:38; Acts 10:22; Revelation 14:10
God's Deity - Isaiah 6:3; 5:16; Hosea 11:9; Leviticus 10:3; Numbers 20:13; Isaiah 5:16; Ezekiel 20:41
Fear of the Lord - Psalm 99:3; 111:9
Among people, then, holiness was a condition bestowed by God through consecration, but in turn IT BROUGHT DEMANDS, particularly that of purity. Deuteronomy 7:6
That demand is spelled out in the Holiness Code of Leviticus Chapters 17 - 26. These follow the basic COMMAND "You shall be holy; for I the Lord your God am holy". Leviticus 19:2
God's moral perfection - Habakka 1:3; Isaiah 12:6; 17:7 "the Holy One of Israel".
To the unclean God becomes a fire of judgment. Isaiah 10:16-17; Hosea 6:10; 9:4
To the remnant of the faithful he is truth and life - Isaiah 10:20-21 and the fire of holiness becomes purifying fire. Isaiah 6:6-7
THE REMNANT is to be holy, living under the protection and light of God's holiness and awaiting the time when holiness will triumph. Isaiah 4:3-6
Hosea 11:9 Redemption to the end of holiness is wholly divine and not human.
New Testament writers were firmly grounded in the O.T. concept of holiness. e.g. sanctuary - Matthew 24:15; Jerusalem - Matthew 27:53; Revelations 11:2; scriptures - Romans 1:2; law - Romans 7:12; prophets - Acts 3:21
Holiness as seen in - GOD THE FATHER - Lord's prayer - "hallowed be thy name" Matthew 6:9; Luke 11:2; John 17:11; 1 Peter 1:15 thru 2
Revelation 4:8
JESUS CHRIST - Holiness in birth, baptism, triumph over unclean spirits. Demons acknowledge Jesus as "the Holy One of God" Luke 4:34 as does Peter in John 6:69; 1 John 2:20. Jesus' holiness has strong associations with his love and power, but it also contains an element of judgment which is seen in the temple cleansing.
Jesus was consecrated by the Father before being sent into the world John 10:36. Jesus consecrates himself John 17:19. "The Holy One, the True One" Revelation 3:7; 6:10
Jesus' holiness issues in the sanctification of believers through his atoning self-sacrifice. Hebrews 2:11, 14; 10:10, 14 and the BLOOD of the new covenant. Hebrews 10:29; 13:12
Jesus is priest and victim. 1 Corinthians 5:7; Hebrews 9:25-26.
By His own divine holiness He is able to sanctify others, again as only God can do. Ephesians 5:26; Hebrews 9:13.
HOLY SPIRIT - Like Jesus the Holy Spirit is shown to be divine in His sanctifying work. Romans 15:16
Holy Spirit can impart holiness to the church. 2 Thessalonians 2:13.
CHURCH - The redemptive work of Christ and its application through the Holy Spirit creates a new people of God (1 peter 2:9) which like Israel is called to be HOLY. 1 Peter 1:16; Leviticus 11:44.
The church is sanctified in the Spirit. 1 Corinthians 1:2;6:11; Ephesians 5:26. Its members are united in fellowship with the saints and are made a "holy temple in the Lord" in which the Holy Spirit dwells (Ephesians 2:12 - 22) both individually and corporately.
Church holiness is not its own but the Holy and Sanctifying presence of God within.
Called to be saints - Romans 1:7; 1 Corinthians 1:2 in Christ Jesus. Philippians 1:1 and are God's chosen ones, holy and beloved. Colossians 3:12; 1:12; Acts 20:32; Ephesians 1:8 - inheritance.
Holiness is a state which is already in existence and at the same time a process toward that eventful fulfillment. Romans 6:19,22; 1 Thessalonians 4:3-4;7.
Called to holy living because we have been made holy in Christ not as a means to that holiness.
Holiness issues in holy action and holy bearing "holy and blameless". Ephesians 1:4; Colossians 1:22
Purity of heart - Matthew 5:8; 1 Timothy 1:5; 2 Timothy 2:22; James 1:27.
Love which builds up body of Christ. Ephesians 4:12-16
Sacrificed life - Romans 12:1; Philippians 2:17; 3:10, opposed to life of uncleanness - Romans 12:2.
The Apostle Paul suggests that the communion in holiness is so strong that it may be communicated, as among members of a family, so that children of a believer and an unbeliever are not unclean but are holy. 1 Corinthians 7:14.
The Holy Temple of God, the church is called "the communion of the saints" bond in fellowship of the Holy Spirit (2 Corinthians 13:14) in supplying each other's needs (Romans 12:13); in the sight and seal of the holy kiss (1 Corinthians 16:20; 2 Corinthians 13:12; 1 Thessalonians 5:26) and in participation in the sanctifying fellowship of baptism (1 Corinthians 6:11) and in The Lord's Supper - 1 Corinthians 10:16-17, having in common one "most holy faith". Jude 20.

JESUS IS THE DELIVERER
DON'T STOP HERE! SEE OUR INDEX FOR MORE ARTICLES.
THERE IS NO HATE, MALICE, RACISM, ETC. ON THIS SITE. THESE ARE SINS IN THE EYES OF GOD, AND ARE ALSO DEMONS. THE BIBLE MAKES IT CLEAR THAT SIN CANNOT GET INTO HEAVEN.