THE BLOOD OF JESUS CLEANSES YOU FROM ALL SIN AND GUILT (1 JOHN 1:7). JESUS IS THE DELIVERER!!

DEMONBUSTER.COM
DELIVERANCE MANUAL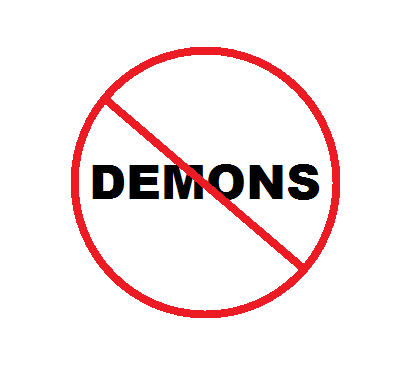 NO DEMONS ALLOWED

JEWELRY - OCCULT SIGNS AND DEMONS

We received the following email concerning jewelry.
"I was ministering deliverance to a former prostitute. She had a spirit of subjection to a warlock. She denied that she had such a connection. The pastor came running over from the other side of the church and said, I saw a snake around her finger. The lady had three rings on that finger. The middle ring was stuck into her flesh and would not come off. The pastor cut it off. She broke forth with much manifestations and then we were able to heal her from aids. When we examined the ring, it had a tiny black stone about 1/2 caret and on each side of the stone were two tiny goats heads. You could hardly
see them with the naked eye. Then a flood of memories came and she remembered that her first boy friend, who was a biker, gave it to her. She was instantly delivered and the next night she brought about 14 people to the church. Revival broke out.

Many pieces of jewelry have demons attached to them. There is ungodly supernatural power in some of this jewelry. Every wonder why so many non-Christians wear crosses? Crystal jewelry is a new age thing.

We read that "Sara's Coven jewelry" was changed to Sara Coventry jewelry - I had only heard about jewelry, but I was sitting in an eyeglass store, and there was a big sign for designer Sara Coventry frames.

JESUS IS THE DELIVERER
DON'T STOP HERE! SEE OUR INDEX FOR MORE ARTICLES.
THERE IS NO HATE, MALICE, RACISM, ETC. ON THIS SITE. THESE ARE SINS IN THE EYES OF GOD, AND ARE ALSO DEMONS. THE BIBLE MAKES IT CLEAR THAT SIN CANNOT GET INTO HEAVEN.