-- This is NOT the website of Gene Moody. It is the website of DEMONBUSTER.COM.

THE BLOOD OF JESUS CLEANSES YOU FROM ALL SIN AND GUILT (1 JOHN 1:7).
JESUS IS THE DELIVERER!!

DEMONBUSTER.COM
GENE AND EARLINE MOODY
DELIVERANCE MANUAL

MAIN PAGE IS AT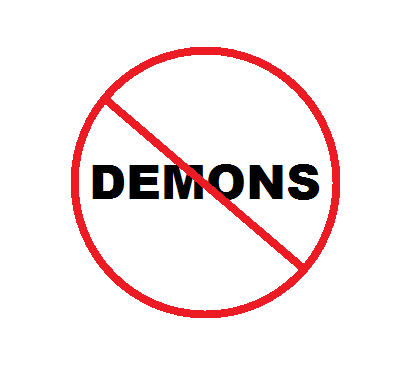 NO DEMONS ALLOWED

PHYSICIANS AND MEDICINE

TABLE OF CONTENTS
1. COMMENTS
2. DEMONIC WOUNDS AND DISEASES
1. Comments
2. Prayer
3. DOCTORS, DEMONS " MEDICINE
1. Medicine's Bondage to Satan
2. The Hippocratic Oath
3. Medicine and the Believer
4. PHYSICIAN
5. MEDICINE
6. BALM
7. OINTMENT
8. REMEDY
9. POULTICE
10. EMULSION
11.DISEASE
12.PAIN RELIEVERS
1. Comments
2. Pain Killers
13. REFERENCES
COMMENTS
There are two elements to the use of physicians and medicine. A Christian can use them when the result is curing, healing and recovering.
A Christian should not use them when they cross the line into magic, sorcery, witchcraft and spells with their related practices.
Related lessons are BODY CURED AND HEALED BY DELIVERANCE and DRUGS AND MEDICINES. Also see the PREAMBLE TO THE HEALING DELIVERANCE MANUAL.
DEMONIC WOUNDS AND DISEASES
Comments
Some wounds and diseases are purely physical, and some are caused by demons. The alteration in our physical bodies caused by sin makes us vulnerable to an array of physical illnesses. What happens in our spiritual bodies affects our physical bodies. When no cause can be found medically; it is usually demonic.
Prayer
We repent for our sins, forgive others for hurting us and renounce anything we are addicted to. We anoint with oil, command the demonic diseases to leave us and pray the prayer of faith for healing in THE NAME OF JESUS CHRIST.
DOCTORS, DEMONS " MEDICINE
Medicine's Bondage to Satan
Medicine and physician in the Scriptures means to cure, heal or recover completely.
The Hippocratic Oath
Matthew 5:34-37 forbids swearing or taking an oath to false gods. The Hippocratic Oath - I swear by Apollo the physician and Aesculapius and all the gods and goddesses, that according to my ability and judgement I will keep this oath ---. Apollo is the god of medicine, etc. Aesculapius is the god of medicine, the son of Apollo by a demon nymph. All gods and goddesses; the caduceus is the staff of Mercury (twined by two serpents) god of commerce, etc.
Because of this a believer should move to break any evil soul ties with satanic medication and pray much about the use of such things. A person may become addicted to a medicine and receive a spirit by that name.
Medicine and the Believer
Medicine: a cure, to remove or heal, a remedy, heal. The words mean a complete cure or restoration, to heal completely.
Physician: to stitch (operation), restore; means to cure or make whole. The Bible definition of physician is one who restores (by stitching) or makes whole.
What chemical or drugs can a Christian take without affecting his spiritual sensitivity and desire to serve the Lord? Scripture declares that real medicines heal or cure.
Is all medicine bad? No, for there are curative and healing arts which do not alter the mind or attitudes toward God. These are what the Scripture calls medicine.
Very few follow scriptural admonitions to do the work of Jesus in deliverance, but chemical controllers are administered instead. Obedience to the full gospel will bring curative, rather than a covering action.
PHYSICIAN
Physician: Jer 8:22, Mt 9:12, Mk 2:17, Lk 4:23 " 5:31, Col 4:14.
Physicians: Gen 50:2, 2 Chr 16:12, Job 13:4, Mk 5:26, Lk 8:43.
Strong's: to cure, heal, make whole, to mend by stitching, cure, cause to heal, repair, thoroughly make whole, to slacken, abate, cease, consume.
MEDICINE
Medicine: Prov 17:22, Eze 47:12.
Medicines: Jer 30:13 " 46:11.
Strong's: a medicament, heal, a remedy. Also see physician.
BALM
Balm: Gen 37:25 " 43:11, Jer 8:22 " 46:11 " 51:8, Eze 27:17.
Strong's: a medicinal balsam.
OINTMENT
Ointment: Ex 30:25, 2 Kin 20:13, 1 Chr 9:30, Job 41:31, Ps. 133:2, Prov 27:9 " 16, Eccl 7:1 " 9:8 " 10:1, Song 1:3, Is 1:6 " 39:2 " 57:9, Mt 26:7 " 9 " 12, Mk 14:3 " 4, Lk 7:37 " 38 " 7:46, Jn 11:2 " 12:3 " 5.
Ointments: Song 1:3 " 4:10, Amos 6:6, Lk 23:56, Rev. 18:13.
Strong's: to rub with oil, to anoint, aromatic, confection, oily, fat, from the olive, perfumed, richness, fruitful, ungent, compound, myrrh, alabaster box of ointment.
REMEDY
Remedy: 2 Chr 36:16, Prov 6:15 " 29:1.
Strong's: curative, medicine, deliverance, cure, healing.
POULTICE
Poultice: 2 Kin 20:7 And Isaiah said, Take a lump of figs. And they took and laid it on the boil, and he recovered.
EMULSION
Emulsion: Lk 10:34 And they went to him, and bound up his wounds, pouring in oil and wine, and set him on his own beast, and brought him to an inn, and took care of him.
DISEASE
See Disease, Diseased and Diseases in Stong's. There are a good number of verses.
Strong's: afflicted; grief, disease, infirmity, pain, malady, anxiety, calamity, sickness, evil favored, debility, impotent, without strength, disability, feebleness, frailty, weakness.
Various Kinds Of: abortion, ague, atrophy, blain, blemish, blindness, boil, congestion, consumption, deafness, demons, dropsy, dysentery, dyspepsia, epilepsy, fever, gonorrhea, gout, hemorrhage, hemorrhoids, insanity, itch, lameness, leprosy, murrain, paralysis, pestilence, scab, scall, scurvy, spermatorrhea, stammering, sun stroke, turmor, worm. See Deuteronmy Chapter 28.
PAIN RELIEVERS
Comments
When God deals with a person by permitting some type of buffeting, drugs may mask symptoms, thus delaying the showdown called for by the Lord. When a person has a problem, the easy way in the short term is to seek the medical profession rather than God for the long term solution.
Particularly dangerous are the mind altering drugs. Certainly, mind altering drugs are in the caution area for believers. These have no curative value but may serve to deepen the plight of the victim. They treat the symptoms rather than the cause; the person is never healed.
Many modern pain relievers are so powerful that they are quite capable of veiling the mind. This can set up barriers between the Holy Spirit and the person's will or desire to seek the Lord. They may be used to control mental patients and inmates.
Pain Killers
When is it allright to use pain killers? If it is allright to use physicians to operate, then it is necessary to use anesthesia which is a type of pain killer, and to use pain killers after surgery to assist in recovery.
What about a person with a terminal illness who is in pain and is dying? We can not deny the comfort to resist the severe pain.
It depends on the person's situation and the purpose of the pain killers. If the Christian believes that God can heal on earth, then that person should seek God first before using the medical profession.
REFERENCES
1. DOCTORS, DEMONS " MEDICINE by Win Worley, Hegewisch Baptist Church, Highland, IN
2. THE NEW STRONG'S EXHAUSTIVE CONCORDANCE OF THE BIBLE by James Strong, Thomas Nelson Publishers
2. NAVE'S TOPICAL BIBLE by Orville Nave, Macdonald Publishing Company
3. THE NEW TREASURY OF SCRIPTURE KNOWLEDGE by Jerome Smith, Thomas Nelson Publishers

JESUS IS THE DELIVERER