THE BLOOD OF JESUS CLEANSES YOU FROM ALL SIN AND GUILT (1 JOHN 1:7). JESUS IS THE DELIVERER!!

DEMONBUSTER.COM
DELIVERANCE MANUAL

OUR MAIN PAGE IS AT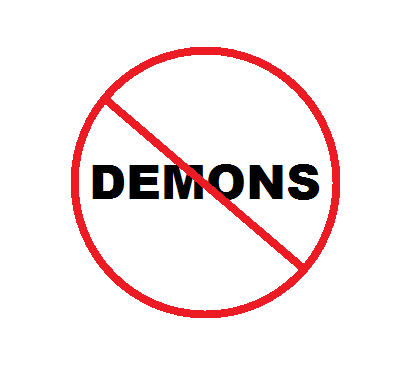 NO DEMONS ALLOWED

PRAYER LINES

How many times have you been in a prayer line for the same problem? It's time to start Deliverance. It will get rid of that problem.
When you pray to no avail for a problem, then there is a demon involved INSIDE. Demons certainly can mess with you from the outside too, but you can't cast them OUT. If you don't think Christians can have demons, then you cannot receive help, barring an outright Miracle from God. "Christian counseling" cannot help the problem if it is a demon. The demons we see on a regular basis are the religious ones. Besides badmouthing DELIVERANCE, one trait they display IN a person is the person is always saying things like, "God told me...". Now, God does still speak to people in many ways, but much of the "speaking" is coming from demons, and not God. For instance, one woman told us, "God told me to leave my husband so I could go into ministry". Going into ministry sounds good, but the first part is not of God.

JESUS IS THE DELIVERER
DON'T STOP HERE! SEE OUR INDEX FOR MORE ARTICLES.
THERE IS NO HATE, MALICE, RACISM, ETC. ON THIS SITE. THESE ARE SINS IN THE EYES OF GOD, AND ARE ALSO DEMONS. THE BIBLE MAKES IT CLEAR THAT SIN CANNOT GET INTO HEAVEN.