-- This is NOT the website of Gene Moody. It is the website of DEMONBUSTER.COM.

THE BLOOD OF JESUS CLEANSES YOU FROM ALL SIN AND GUILT (1 JOHN 1:7).
JESUS IS THE DELIVERER!!

DEMONBUSTER.COM
GENE AND EARLINE MOODY
DELIVERANCE MANUAL

MAIN PAGE IS AT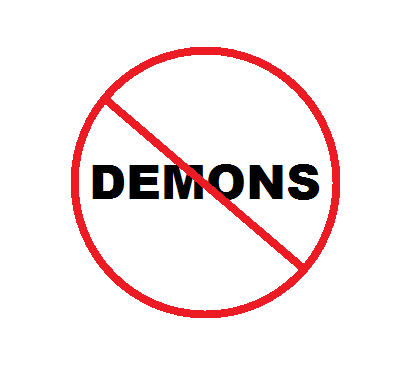 NO DEMONS ALLOWED

PSYCHIATRY

TABLE OF CONTENTS
1. THE CITIZENS COMMISSION ON HUMAN RIGHTS INTERNATIONAL
2. REFERENCES
THE CITIZENS COMMISSION ON HUMAN RIGHTS INTERNATIONAL
1. Psychiatry monopolizes international mental health and demands trillions of dollars from governments each year for its services.
2. Insurance in the United States alone pays out $69 billion in mental health costs annually.
3. Psychiatric service costs exceed those of general medical services by almost 200%
4. International psychiatric drug sales total in the range of $76 billion per year. And what are governments and societies getting in return?
5. By their own admission, psychiatrists do no know how to cure a single mental problem.
6. They do not know how their treatments affect patients.
7. According to one study, psychiatric treatment scored a 99% failure rate in patient recovery.
8. In the last 40 years, nearly twice as many Americans have died in government psychiatric hospitals as American soldiers killed in battle in all wars the United States has fought since 1776.
9. More that 20 million children worldwide are on prescribed psychiatric drugs known to cause violence, psychosis, hallucinations, suicide, homicide, strokes, diabetes, heart attacks and death for alleged disorders that have never been scientifically proven to exist.
10. Antidepressant "wonder drugs" are so widely prescribed that more than 150 million people worldwide have taken Selective Serotonin Reuptake Inhibitor (SSRI) antidepressants. These drugs are under fire by drug regulatory agencies, not only for their potential to create violence and suicidal impulses, but because drug trials have found they perform no better than placebos (sugar pills).
11.The number of American seniors aged 65 who receive electroshock is more than three and a half times that of those aged 64. Why? Government health insurance for senior citizens becomes available at 65.
12. In 2005, the United States Food and Drug Administration (FDA) reported grievous damage from electroshock-patients sustaining severe burns, pregnant women suffering miscarriages and even death.
13.Yet while almost half of the elderly who receive ECT die within two years, psychiatrists continue to electroshock millions of people throughout the world, killing as many as 10,000 people. More than two-thirds of ECT victims are women.
REFERENCES
The Citizens Commission On Human Rights International, Los Angeles, CA:
PSYCHIATRY: AN INDUSTRY OF DEATH DOCUMENTARY SUPPLEMENT
PSYCHIATRY'S MULTIBILLION-DOLLAR FRAUD
PSYCHIATRY'S BETRAYAL
PSYCHIATRIC RAPE
PSYCHIATRY EDUCATION'S RUIN
PSYCHIATRY A HUMAN RIGHTS ABUSE AND GLOBAL FAILURE
PSYCHIATRY DESTROYS MINDS
PSYCHIATRY DESTROYING RELIGION
PSYCHIATRY VICTIMIZING THE ELDERLY
PSYCHIATRY MANIPULATING CREATIVITY
PSYCHIATRY ERADICATING JUSTICE
PSYCHIATRY SHATTERING YOUR WORLD WITH DRUGS
PSYCHIATRY COMMITTING FRAUD
PSYCHIATRY DESTROYING MORALS
UNHOLY ASSAULT - PSYCHIATRY VERSUS RELIGION
THE REAL CRISIS IN MENTAL HEALTH

JESUS IS THE DELIVERER