THE BLOOD OF JESUS CLEANSES YOU FROM ALL SIN AND GUILT (1 JOHN 1:7). JESUS IS THE DELIVERER!!

DEMONBUSTER.COM
DELIVERANCE MANUAL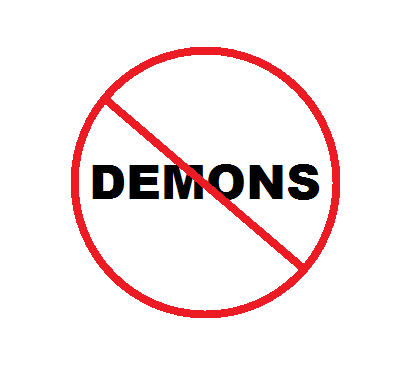 NO DEMONS ALLOWED

PURE IN HEART

Matthew 5:8 "Blessed (happy, enviably fortunate, and spiritually prosperous-possessing the happiness produced by the experience of God's favor and especially conditioned by the revelation of His grace, regardless of their outward conditions) are the PURE IN HEART, for they shall see God!"

Psalm 24:3 "Who shall go up into the mountain of the Lord? Or who shall stand in His Holy Place? 4) He who has clean hands and a PURE HEART, who has not lifted himself up to falsehood or to what is false, nor sworn deceitfully. 5) He shall receive blessing from the Lord and righteousness from the God of his salvation. 6) This is the generation [description] of those who seek Him [who inquire of and for Him and of necessity require Him], who seek Your face, [O God of] Jacob. Selah [pause, and think of that]

DELIVERANCE is a time for honesty. A time for each of us to say, "Lord, I have this problem and I want to be free of it". "Lord, show me the things in me that are not pleasing to you". Every time we go through DELIVERANCE we get cleaned up so that there is more room for the Holy Spirit to dwell. The people of Israel had to destroy their enemies in order to possess the land that the Lord had given them. They didn't just walk across the land and say, "This is ours". No they had to fight for it.

JESUS IS THE DELIVERER
DON'T STOP HERE! SEE OUR INDEX FOR MORE ARTICLES.
THERE IS NO HATE, MALICE, RACISM, ETC. ON THIS SITE. THESE ARE SINS IN THE EYES OF GOD, AND ARE ALSO DEMONS. THE BIBLE MAKES IT CLEAR THAT SIN CANNOT GET INTO HEAVEN.