THE BLOOD OF JESUS CLEANSES YOU FROM ALL SIN AND GUILT (1 JOHN 1:7). JESUS IS THE DELIVERER!!

DEMONBUSTER.COM
DELIVERANCE MANUAL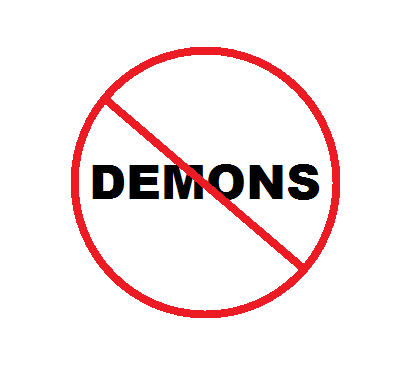 NO DEMONS ALLOWED

REVEREND

WHY MAN (OR WOMAN) SHOULD NOT BE CALLED "REVEREND"

PSALM 111:9 ...Holy and Reverend is HIS name.
DEFINITIONS
REVEREND
1. Worthy of Reverence
2. Entitled to respect mingled with awe and affection
REVERENCE
1. To revere
2. To venerate
3. A feeling or attitude of deep respect, love, adoration, awe, and esteem, as for something sacred
REVERE
1. To reverence
2. To stand in awe of
3. To venerate
VENERATE
1. To worship
2. To regard as hallowed
WORSHIP
1. To adore or pay divine honors to as a deity
2. To idolize
HALLOW
1. To make Holy
2. To consecrate
3. To sanctify
4. To honor as sacred
You may want to change your title, Reverend.

JESUS IS THE DELIVERER
DON'T STOP HERE! SEE OUR INDEX FOR MORE ARTICLES.
THERE IS NO HATE, MALICE, RACISM, ETC. ON THIS SITE. THESE ARE SINS IN THE EYES OF GOD, AND ARE ALSO DEMONS. THE BIBLE MAKES IT CLEAR THAT SIN CANNOT GET INTO HEAVEN.