THE BLOOD OF JESUS CLEANSES YOU FROM ALL SIN AND GUILT (1 JOHN 1:7). JESUS IS THE DELIVERER!!

DEMONBUSTER.COM
DELIVERANCE MANUAL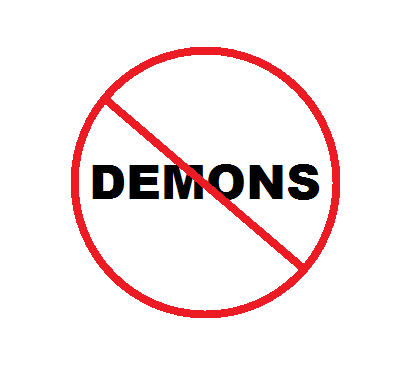 NO DEMONS ALLOWED

SHRINER, MASON CONNECTION

Back in the 7th century, there was a Christian city in Morocco named Fez. The Muhammedans attacked it, and after a lengthy siege, captured the city. The invaders gathered the 20,000 Christian defenders into the city square, made them dig a ditch, and put them to the sword there. When the blood of those Christian martyrs filled the ditch, the Muslims dipped their conical white hats in the blood. The Muslims then named their red hats (which incidentally carried the Islamic star and crescent emblem), the Red Fez, and that same Red Fez is worn by Shriners today.
The Muslim immigrants to this country are now joining the Masonic order by the droves, seeing the order as an extension of the Allah in whom they already believe. Since the Masonic oath demands that a member place his loyalty to a fellow Mason above his loyalty to anything else, so-called Masonic "Christians" are the sworn allies of the murderers of our brethren worldwide -- past, present and future.
The Muslim Koran teaches of having personal slaves, and is still practiced in 2000.

MASONS - The "G" in the mason symbol is for the sun god and lucifer, the great architect.

JESUS IS THE DELIVERER
DON'T STOP HERE! SEE OUR INDEX FOR MORE ARTICLES.
THERE IS NO HATE, MALICE, RACISM, ETC. ON THIS SITE. THESE ARE SINS IN THE EYES OF GOD, AND ARE ALSO DEMONS. THE BIBLE MAKES IT CLEAR THAT SIN CANNOT GET INTO HEAVEN.