THE BLOOD OF JESUS CLEANSES YOU FROM ALL SIN AND GUILT (1 JOHN 1:7). JESUS IS THE DELIVERER!!

DEMONBUSTER.COM
DELIVERANCE MANUAL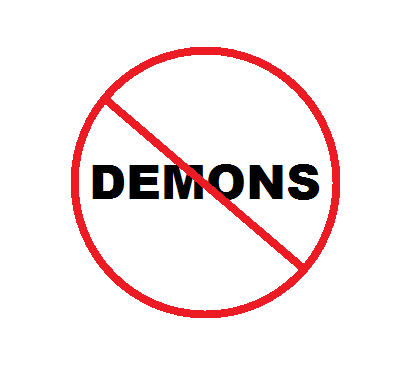 NO DEMONS ALLOWED

SILVER CORDS AND LAY LINES

Lay (ley) lines is the term used by witches, etc, to communicate with each other telepathically. Don't really know which spelling is correct, but the demons understand when you cut them, in the name of Jesus.
The silver cord is the term they use for their out of body experiences (astral projection) when they pop in on you to spy on you or cause you harm - visibly or invisibly. If someone or something materializes in your home, cut the silver cord, in the name of Jesus. They will disappear immediately.
Just say this, IN THE NAME OF JESUS, I CUT AND BURN ALL UNGODLY SILVER CORDS AND LEY LINES.

Another meaning of LEY LINES -
The following came from Cutting Edge Ministries:
Satanic Sacred Geography has drawn "Ley Lines" throughout the earth, and South Africa has many of them. What are Ley Lines? Satanists believe the earth is pulsating with a rhythmic electrical current -- called "Earth Energies" -- and that this current follows lines that are known as "Ley Lines". Listen to one explanation:
"Ley lines are underground geodesic force lines, which often run under megaliths such as Stone Henge, or in the case of South Africa, under ancient Monoliths ..."

"Ley-lines are subtle energy paths across the Earth's surface ... maps have been created showing a veritable spider's web of ley-lines connecting Neolithic sites."
For many centuries, occultists of the highest attainment have followed the ley lines around the world, and have even drawn their location all over the world. While the term "Ley Lines" is fairly recent, the concept is many centuries old. Occultists believe that certain Ley Lines form Portals or Vortexes which allow inter-dimensional travel and transfer. ["The Planetary Grid,Ley Lines,Vortexes " Interdimensional Portals".
IN THE NAME OF JESUS, I CUT AND BURN ALL UNGODLY SILVER CORDS AND LEY LINES.

JESUS IS THE DELIVERER
DON'T STOP HERE! SEE OUR INDEX FOR MORE ARTICLES.
THERE IS NO HATE, MALICE, RACISM, ETC. ON THIS SITE. THESE ARE SINS IN THE EYES OF GOD, AND ARE ALSO DEMONS. THE BIBLE MAKES IT CLEAR THAT SIN CANNOT GET INTO HEAVEN.