THE BLOOD OF JESUS CLEANSES YOU FROM ALL SIN AND GUILT (1 JOHN 1:7). JESUS IS THE DELIVERER!!

DEMONBUSTER.COM
DELIVERANCE MANUAL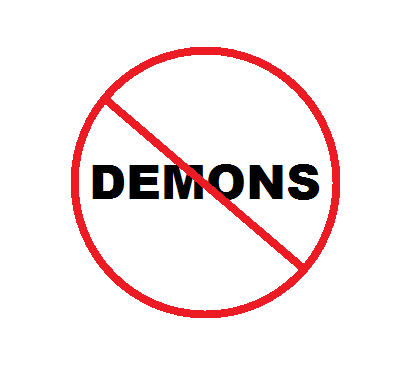 NO DEMONS ALLOWED

TACTICS OF THE ENEMY

TO STOP
THE WORK OF THE LORD

NEHEMIAH 4 - 6:16
1. Ridicule
2. Discouragement
3. Danger - Bodily harm
4. Discord
5. Financial difficulties
6. Distraction - Come down here and do this.
7. Defamation/Slander
8. Dismay - Tried to fill them with fear (Isaiah 41:10)
9. Deception - False Prophets
(2 Corinthians 11:13 false teachers).
Satan appears as angel of light.
His ministers are angels of light to deceive.
Nehemiah saw (perceived) that this was not of God.


JESUS IS THE DELIVERER
DON'T STOP HERE! SEE OUR INDEX FOR MORE ARTICLES.
THERE IS NO HATE, MALICE, RACISM, ETC. ON THIS SITE. THESE ARE SINS IN THE EYES OF GOD, AND ARE ALSO DEMONS. THE BIBLE MAKES IT CLEAR THAT SIN CANNOT GET INTO HEAVEN.