THE BLOOD OF JESUS CLEANSES YOU FROM ALL SIN AND GUILT (1 JOHN 1:7). JESUS IS THE DELIVERER!!

DEMONBUSTER.COM
DELIVERANCE MANUAL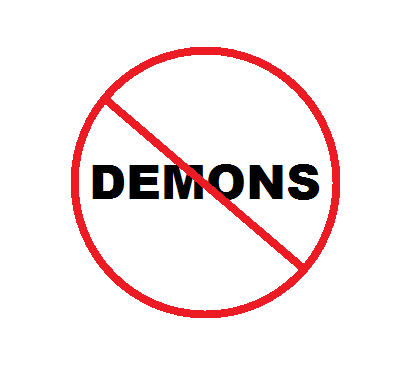 NO DEMONS ALLOWED

TERAH

If you are getting email or reading web pages about TERAH, you may be dealing with someone involved with the occult, as in witchcraft or satanism. TERAH is a code word used by them when they sound like a "Christian". Also watch out for the word MICHAEL in their correspondence. He seems to be the leader of the pact. Even automobile license plates with TERAH are appearing all over the country. I would do some heavy Spiritual Warfare every time you came across this TERAH, and especially to RETURN all evil being sent your way.
Below is just a little background from another ministry.
I have been doing some "Terah" study. Terah is a Phoenician god. Means shadowy darkness and malign. Intermediate to lesser god of the moon and secrets. Consort of Amat Asherat (minor goddess of Alchemy and
conjuration). Note the similarity to Ashteroth of the Bible. The word "quicksilver" is also used. Quicksilver was another name for the god Mercury-Hermes. God of the cast spell and god of eloquence.

JESUS IS THE DELIVERER
DON'T STOP HERE! SEE OUR INDEX FOR MORE ARTICLES.
THERE IS NO HATE, MALICE, RACISM, ETC. ON THIS SITE. THESE ARE SINS IN THE EYES OF GOD, AND ARE ALSO DEMONS. THE BIBLE MAKES IT CLEAR THAT SIN CANNOT GET INTO HEAVEN.