DEMONBUSTER.COM
DELIVERANCE MANUAL

THE BLOOD OF JESUS CLEANSES YOU FROM ALL SIN AND GUILT
(1 JOHN 1:7).
IF you ask Jesus into your life.
JESUS IS THE DELIVERER!!

OUR MAIN PAGE IS AT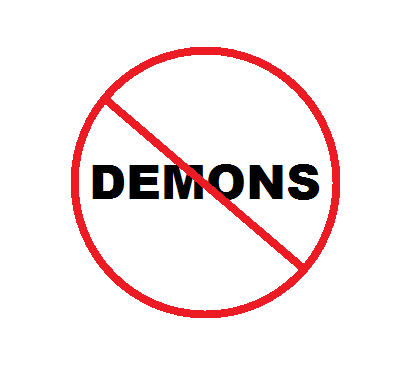 NO DEMONS ALLOWED

HEARING VOICES

God certainly can speak to people, but He would never tell you to do anything bad.
Hearing voices is a sign of advanced demonization. You cannot move to get away from these voices since the demons are IN you, and need to be cast OUT, in the name of Jesus.
This website shows you what you must start doing to get rid of these demons.
If you are currently taking medication, you must continue to do so until you see results from Deliverance.
ALL Believers are suppose to cast OUT demons, so you can get some help from ANY Believer willing to do what Jesus commanded them to do in Mark 16:17.
See our SCHIZOPHRENIA article for much more information.

JESUS IS THE DELIVERER
DON'T STOP HERE! SEE OUR INDEX FOR MORE ARTICLES.
THERE IS NO HATE, MALICE, RACISM, ETC. ON THIS SITE. THESE ARE SINS IN THE EYES OF GOD, AND ARE ALSO DEMONS. THE BIBLE MAKES IT CLEAR THAT SIN CANNOT GET INTO HEAVEN.