-- This is NOT the website of Gene Moody. It is the website of DEMONBUSTER.COM.

THE BLOOD OF JESUS CLEANSES YOU FROM ALL SIN AND GUILT (1 JOHN 1:7).
JESUS IS THE DELIVERER!!

DEMONBUSTER.COM
GENE AND EARLINE MOODY
DELIVERANCE MANUAL

MAIN PAGE IS AT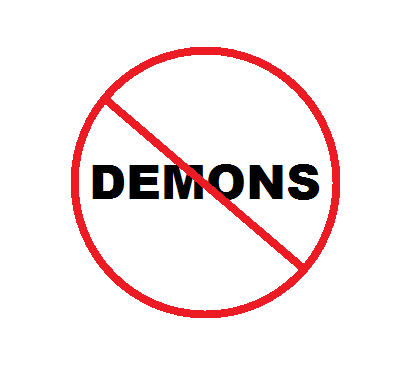 NO DEMONS ALLOWED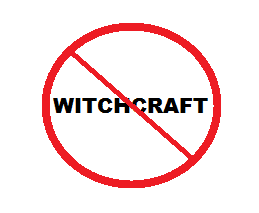 VOODOO

TABLE OF CONTENTS
1. DELIVERED FROM THE POWERS OF DARKNESS (Nigeria)
1. General
2. Family
3. Alice
4. Demonic Ability
2. SNATCHED FROM SATAN'S CLAWS (Kenya)
1. Introduction
2. This Age
3. Birth
4. First Degree Of Sorcery
5. Third Degree Of Sorcery
6. Fourth Degree Of Sorcery
7. Satanic Healing
8. Father
9. Mysterious World Under Water
10. Sorcery: Black Magic
11. Witchcraft
3. THE WITCHDOCTOR AND THE MAN (Ghana)
1. General
2. Functions
3. Voodoo
4. City Under The Sea
5. Authority
6. Demons
4. HAITI AND VOODOO
1. Haiti Religion
2. Voodoo
5. GENERAL VOODOO
6. DEFINITIONS
6. REFERENCES
DELIVERED FROM THE POWERS OF DARKNESS
General
He became involved in spiritism. He had sexual intercourse with spirits in the cemetery at night and did other gross things. He saw a man without a head who did incantations. He saw demonic birds and was tortured. He built a chamber for Satanic worship.
Two am is the usual hour of meetings and dangerous operations by the forces of darkness and their agents. A devil can not cast out a devil. Barrenness is mostly caused by demons. People get lost through giving lifts to girls they do not know. The fearful, unbelieving, abominable, murderers, whoremongers, sorcerers, idolaters and liars (Rev. 21:8) are chained in the spirit world and will remain that way until The Judgement Day. Evil forces operate mainly in churches, market places, graveyards, jungles, hotels, sea and air.
Family
His mother and father died due to witchcraft and juju. A sister disappeared mysteriously, a sister was abducted and a sister went mental. His grandparents died.
He was groomed by Satan with the help of his father to perform satanic acts. Satan invited him to train in his bible school with 140 others from all over the world. Satan drank his blood. He was sent to destabilize THE CHURCH OF JESUS CHRIST.
Alice
Alice's body was transparent; she would disappear and reappear. She was involved in occultism and spiritualism. He would hear strange noises in her house where he lived. A boa-constrictor was in his bed. He saw parts of humans. They were flying on the surface of the water and straight to the ocean to the underwater spirit world. There were trees with demonic duties on an island.
Demonic Ability
He had the ability to kill. He could travel at will to any part of the world. He commanded the ground to open. He could deform a person. He could change to another form of being.
SNATCHED FROM SATAN'S CLAWS
Introduction
Love for power, love for money and pleasures of the flesh including sorcery, magic and witchcraft are the wiles of the Devil.
This Age
Spiritual forces of darkness are manifested more than ever before as the final onslaught of Satan against The Church. Satan teaches those to be conscious of their spiritual bodies, talk freely with demons, leave their physical bodies, go to places and do supernatural things.
Birth
His mother used magical flowers. His parents performed special rituals over his life. He was trained to acquire the fourth degree of sorcery.
First Degree Of Sorcery
He could sneak into people's houses in the form of insects. He used what the family said to curse and harm them at a gathering of wizards and sorcerers.
Third Degree Of Sorcery
Wrestling with someone, shortened his life through witchcraft.
Fourth Degree Of Sorcery
Demonic control is exercised over those who worship and sacrifice to ancestral spirits. A woman sorcerer was captured to obtain her power which is located in the mind. They would torture the sorcerer and caused the person to be heavily cursed. Zombis are based on reality in the spirit world.
Satanic Healing
Satan heals by removing a problem he has placed in someone's body by putting it in another part of the body. He can remove an ulcer and give the victim rheumatism; he can remove a toothache and replace it with a backache, etc. Satanists read The Bible upside down. He could collect evil spirits for his use.
Father
He could perform great magical tricks. He could form and reform his body. He was a witchdoctor who linked with ancestral spirits. He manifested many satanic miracles. He could not harm true Christians as they were under divine protection. He made a dead young man to become his slave.
Mysterious World Under Water
There are children who are begotten by two sorcerers or wizards in the spirit world; scientists killed artificially on earth and kept there to improve the technology in the underworld; and some skilful sorcerers, wizards and magicians who are able to go under water. There are mermaids (female) or merman (male). In every country in the world, you will find the same structures of human activities under the lakes and rivers, which affect the life of those on the earth above. Underworld is under water. A man married a mermaid.
Sorcery: Black Magic
It is an evil power located in the human blood (Lev. 17:11). His soul and spirit can travel. Sorcery power is ingrained in the inner man (soul) which is the center of human personality: mind and emotions. Sorcerers have a principle: never to expose works of sorcery to other people who are not sorcerers. There is an intricate chain-structure government of sorcerers and sorcery telephones the world over. Satan's kingdom is not divided against itself (Mark 3:26). Women have the highest authority. Some of the women have a third eye located on the chest, forehead. at the back of the head according to their authority. Some have three or four breasts. Men and children help the women. A sorcerer and a spirit can have a baby. Every country in the world has sorcerers and is well organized. The work they are able to do is amazing. Sorcery grenades bring problems to people in the actual world even causing them to die. If you are having demonic dreams, it may show the likewarmness of your Christianity and attacks from forces of darkness.
They start at 5:30 p.m. to trap sinners and Christians who live in sin. They are Satan's agents on duty and are spying the earth for victims. Sorcerers can have intercourse with someone other than their mate. Colleges are located under water or in the atmospheric spiritual world.
Witchcraft
A witchdoctor can use legions of spirits. Christians should not do traditional practices and rituals of slaughter of animals to appease ancestors. They use hair to control intelligence, wisdom and the mind. Cutting to draw blood symbolizes life sacrifice and offering their life to evil spirits. The person may have dreams and visions of being harassed by wicked forces. The witchdoctor enslaves his clients and their lives may be shortened. Persons who are not in CHRIST are open to sorcery and witches to read.
Some pastors and local representatives in many established churches have acquired authoritative voices to subdue their congregation which may be satanic powers. Worldly music will draw deceptive spirits. Many musicians are using satanic power to have success and may have sex with wizards. He could see people walking underneath the ground; he had reached a high degree of magic power. Satan's government is organized. Magic items are sold in magic houses.
THE WITCHDOCTOR AND THE MAN
General
People worship trees, rocks, rivers, etc. Africa is a continent of many gods: Paganism, Mohammedan and Christianity with spirits, magic and witchcraft. Carved masks represent demon gods. Drums form a bridge to the supernatural. Amulets and charms are used by idol worshipers, witches, wizards, medicine men and witchdoctors. He could read people's minds and palms, look into them, astral project and change into animals. Powers were used to cause accidents, strife and wars between nations, death, sickness, discouragement and break up marriages.
Functions
There are sorcerers, witches, enchantresses, magicians and wizards. Wizard is a person who is wise regarding unknown factors of the supernatural. A wizard could control a city or nation. Familiar spirit is a spirit of a deceased person. Incantations, potions, herbal concoctions and magical arts are used.
Voodoo
Voodoo (Vodun) meaning god, spirit or sacred object primarily is the worship of ancestors and a hierarchy of gods (Loa). Zombies (the living dead) are created. Young witches and wizards can fly at night. A child could have snakes in his stomach for killing. Witches' pots and boxes have sorcery, magical things, fetishes, charms, cross, powder and holy water. Sudden death occurs from sheer terror.
City Under The Sea
There are animal and human sacrifices.
Authority
Principalities (princes) then powers then rulers of darkness then spirits in high places in descending order of authority.
Demons
Demons can inflict disease, possess humans and animals, torment and be tormented. They know the Scriptures. They have power, hate and murderous natures. Their shapes are like monsters, animals, sea creatures, etc. They have cunning intellect and use deceit and wiles.
HAITI AND VOODOO
U.S. Library Of Congress
Haiti Religion Roman Catholicism is the official religion of Haiti, but voodoo may be considered the country's national religion. The majority of Haitians believe in and practice at least some aspects of voodoo. Most voodooists believe that their religion can coexist with Catholicism. Most Protestants, however, strongly oppose voodoo.
Voodoo
Misconceptions about voodoo have given Haiti a reputation for sorcery and zombies. Popular images of voodoo have ignored the religion's basis as a domestic cult of family spirits. Adherents of voodoo do not perceive themselves as members of a separate religion; they consider themselves Roman Catholics. In fact, the word for voodoo does not even exist in rural Haiti. The Creole word vodoun refers to a kind of dance and in some areas to a category of spirits. Roman Catholics who are active voodooists say that they serve the spirits, but they do not consider that practice as something outside of Roman Catholicism. Haitians also distinguish between the service of family spirits and the practice of magic and sorcery.
The belief system of voodoo revolves around family spirits (often called loua or miste) who are inherited through maternal and paternal lines. Loua protect their children from misfortune. In return, families must feed the loua through periodic rituals in which food, drink, and other gifts are offered to the spirits. There are two kinds of services for the loua. The first is held once a year; the second is conducted much less frequently, usually only once a generation. Many poor families, however, wait until they feel a need to restore their relationship with their spirits before they conduct a service. Services are usually held at a sanctuary on family land.
In voodoo there are many loua. Although there is considerable variation among families and regions, there are generally two groups of loua, the rada and the petro. The rada spirits are mostly seen as sweet louas, while the petro are seen as bitter because they are more demanding of their children. Rada spirits appear to be of African origin while petro spirits appear to be of Haitian origin.
Loua are usually anthropomorphic and have distinct identities. They can be good, evil, capricious or demanding. Loua most commonly show their displeasure by making people sick, and so voodoo is used to diagnose and treat illnesses. Loua are not nature spirits, and they do not make crops grow or bring rain. The louas of one family have no claim over members of other families, and they cannot protect or harm them. Voodooists are therefore not interested in the loua of other families.
Loua appear to family members in dreams and, more dramatically, through trances. Many Haitians believe that loua are capable of temporarily taking over the bodies of their children. Men and women enter trances during which they assume the traits of particular loua. People in a trance feel giddy and usually remember nothing after they return to a normal state of consciousness. Voodooists say that the spirit temporarily replaces the human personality. Possession trances occur usually during rituals such as services for loua or a vodoun dance in honor of the loua. When loua appear to entranced people, they may bring warnings or explanations for the causes of illnesses or misfortune. Loua often engage the crowd around them through flirtation, jokes, or accusations.
Ancestors (le mo) rank with the family loua as the most important spiritual entities in voodoo. Elaborate funeral and mourning rites reflect the important role of the dead. Ornate tombs throughout the countryside reveal how much attention Haiti gives to its dead. Voodooists believe the dead are capable of forcing their survivors to construct tombs and sell land. In these cases, the dead act like family loua, which hold family members to make them ill or bring other misfortune. family loua, which hold family members to make them ill or bring other misfortune. The dead also appear in dreams to provide their survivors with advice or warnings.
Voodooists also believe there are loua that can be paid to bring good fortune or protection from evil. And, they believe that souls can be paid to attack enemies by making them ill.
Folk belief includes zombies and witchcraft. Zombies are either spirits or people whose souls have been partially withdrawn from their bodies. Some Haitians resort to boko, who are specialists in sorcery and magic. Haiti has several secret societies whose members practice sorcery.
Voodoo specialists, male houngan and female manbo, mediate between humans and spirits through divination and trance. They diagnose illnesses and reveal the origins of other misfortune. They can also perform rituals to appease spirits or ancestors or to repel magic. Many voodoo specialists are accomplished herbalists who treat a variety of illnesses.
Voodoo lacks a fixed theology and an organized hierarchy, unlike Roman Catholicism and Protestantism. Each specialist develops his or her own reputation for helping people.
Francois Duvalier recruited voodoo specialists to serve as tonton makouts to help him control all aspects of Haitian life. Duvalier indicated that he retained power through sorcery, by because voodoo is essentially a family-base cult, Duvalier failed to politicize the religion to any great extent.
GENERAL VOODOO
Included are voodoo, root workers, root doctors, conjure men, Haitian, African, Black Southern and Witchcraft of other countries. It includes idols, charmers, familiar spirits and wizards. Voodoo or witchcraft includes spirits of infirmity, death and false gifts, household gods, soul destroying demons, candle burning, rosary prayers and idol worship.
Roots is African witchcraft brought to America during the slave trading years. Grigri or gris-gris means to bewitch. Familiar spirit in voodoo is called Loa or myster=re. Govi is the jarred souls of parents or grandparents in clay pots. The cross is used as a symbol for conjuration (calling demons for help). Sometimes an X is used to cross someone up. A child may be offered to spirits. In deliverance, a person who has been in voodoo must be sure that the GIFTS OF THE SPIRIT in them are not a mixture of voodoo and witchcraft spirits. Chewing the root and binding the problem or person is a type of witchcraft used in court rooms against the judge, lawyer and plaintiff. A toby is a bag of witchcraft worn around the waistband or trousers or pocket to bring luck or a curse on your enemy.
DEFINITIONS
(Wikipedia Encyclopedia)
1. JUJU - Major charm or fetish (magic) used by some West African tribes.
2. VOODOO - Creole French from West Africa. Body of primitive rites and practices based on belief in sorcery and power of charms and fetishes found among natives of West Indies and in southern United States ultimately of African origin. System of voodoo beliefs and practices to affect by fetishes, charms, conjurations and incantations.
3. SORCERY - Use of evil supernatural power over people and affairs, witchcraft, black magic, enchanter, magician, wizard, witch.
4. WITCHCRAFT - Power or practice of witches, sorcery, black magic, bewitching attraction or charm, enchantment, irresistible influence, fascination, witch doctor, medicine man, witch's sabbath, magic, wizard, sorcery, spells.
5. BLACK MAGIC - Magic with an evil purpose, sorcery.
6. ENCHANTER - One who enchants, sorcerer, magician, charms, bewitching. Act of casting a spell over. Use of magic to charm.
7. MAGICIAN - Expert in magic, sorcerer, wizard.
8. MAGIC - Producing extraordinary results by supernatural means, magic art, sorcery, charms, spells, rituals, sorcery, witchcraft.
9. WIZARD - Magician, conjurer, sorcerer.
REFERENCES
DELIVERED FROM THE POWERS OF DARKNESS by Emmanuel ENI
SNATCHED FROM SATAN'S CLAWS by Kaniaki and Mukendi
THE WITCHDOCTOR AND THE MAN by Pat Holliday
WIKIPEDIA ENCYCLOPEDIA
U.S. LIBRARY OF CONGRESS

JESUS IS THE DELIVERER